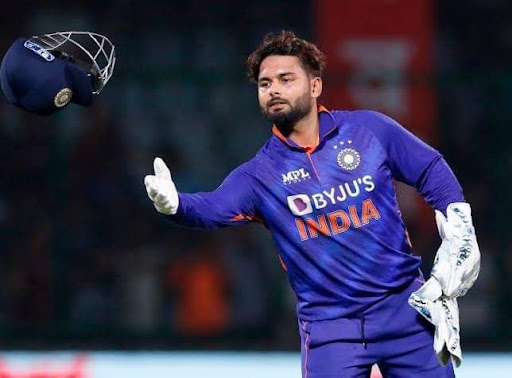 Pant wants to take revenge against Pakistan
Pant wants to take revenge against Pakistan
India lost by 10 wickets against Pakistan in the last Twenty20 World Cup. Before the year goes by, the World Cup again and India's opponent is Pakistan. Rishabh Pant wants to take revenge by defeating his arch-rivals. Also taking inspiration from his good batting in that match.
In the interview, Pant said, "I clearly remember hitting two sixes in one over of Hasan Ali. That too with one hand. But we didn't win in the end. I still can't forget that memory. I had a partnership with Virat Kohli in that match. He gave advice according to the situation. So, it's easy to bat with him. I want to bat with him one more time. "
About the excitement of the match against Pakistan, Pant said, "Playing against Pakistan is always different from other matches. There is a lot of emotion involved in this match. The passion of billions of fans. Many fans also come to the field. All in all, a different feeling. When we sing the national anthem, it gives us goosebumps."
But the Indian team has sweet problem with Pant and Dinesh Karthik. Both are wicketkeepers. Both of them are capable of batting in middle order or lower middle order. Anyone will get a chance in the first eleven. Where Karthik is more likely to play as a finisher. But Pant is also preparing himself. Let's see in the end against Pakistan, whether this hard-hitter batsman get chance in 22 yards of the field or not.
Recently his love affair with Bollywood actress Urbashi has been abuzz on the net media. But in this context Pant has reached a lock on his mouth. His eyes are on the World Cup. In a recent interview, he said that if he gets a chance in the team, he will fight with his 100%.