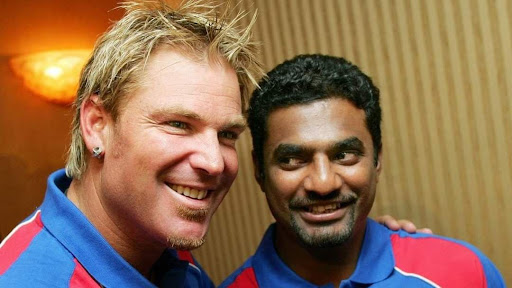 Muralitharan called Shane Warne better than himself
Two cricket legends are from two countries. Muralitharan and Shane Warne retired from cricket long ago. One is still alive but the other passed away.
However, there is a debate among their supporters as to who is the best of the two. Some say Shane Warne is the best and some say Muralitharan. Recently Muralitharan himself opened up about this controversy.
Muralitharan has impressed the entire cricket world with his bowling variety in red ball cricket. Baggeed 800 wickets. He played a total of 133 matches. Where Warne has taken 708 wickets after playing 145 matches. In ODI cricket, Muralitharan has taken 534 wickets and Warne has taken 293 wickets.
Recently, Muralitharan has played in Legends Cricket League tournament with former players. He recalled his teammate Shane Warne while playing there.
This former Sri Lankan spinner declares Shane Warne as the best.
Muralitharan said, "I think he was a better bowler than me. When I played, I followed him. I always tried to learn something from him. Now we all miss him a lot." Cricket Scores: here.
It should be noted that on March 4, Australian legend Shane Warne passed away due to a heart attack. After his death, an Australian TV channel recently planned to make a biopic on him.