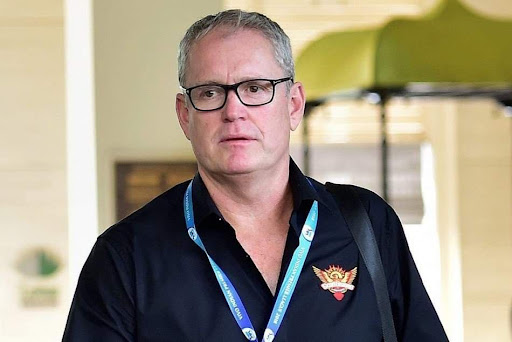 Sri Lanka releasing expensive Tom Moody
Sri Lanka releasing expensive Tom Moody
Former Cricket Australia star Tom Moody is currently on the top list of high-profile coaches. A few days ago, he was appointed as the Director of Cricket by the Sri Lanka Cricket Board (SLC). The Lankans brought Moody keeping in mind the 2023 ODI World Cup to be held on Indian soil. But before that, the Lankan Cricket Board is releasing Moody to cut costs.
Sri Lanka is currently experiencing political and economic tensions.
The rise in the price of goods has caused a burden for the common people. The debt-ridden country is on the verge of bankruptcy. This also influenced Lankan cricket.
According to an AFP report, SLC is going to end the contract with Moody's according to both of their consent. An anonymous official of the board said that the SLC could not afford Moody's hefty salary. That is why they want to save about 40 lakhs by excluding this coach. According to the contract, Moody's daily salary for working 100 days in a year is 1850 dollars.
The board chief said, " We want someone who will stay in Sri Lanka and will give more time. " Meanwhile, Moody will officially end the relationship at the end of this month. As a result, the plans of the SLC around the T20 and ODI World Cup, it is supposed to collapse due to Moody's departure.
However, Moody has not yet opened up on this issue. Meanwhile, he will serve as the cricket director of Emirates Premier League team Desert Vipers starting in January next year.
Sri Lanka team has achieved success during Moody's tenure. Before going to play this year's Asia Cup, Lankan captain Dasun Shanaka said that they want to win the cup for the people of the country. In the end, the team also got success under Moody's coaching. Sri Lanka beat Pakistan by 23 runs in the final.
Moody was the head coach of Sri Lanka team from 2005-2007. In 2007, Sri Lanka played the final in the ODI World Cup under him. Recently Moody removed himself from IPL team Sunrisers Hyderabad. Cricket legend Brian Lara is going to be the coach of the team instead.