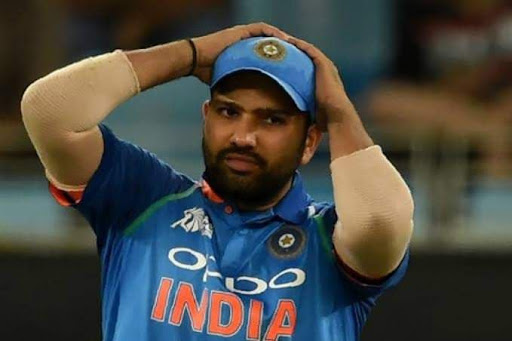 Before the World Cup, Rohit is worried
Before the World Cup, Rohit is worried
The T20 World Cup is knocking on the door. The ongoing T20 series with Australia could be India's best preparation before the World Cup, which starts in Australia in October. But the way India lost in the first match of the series, the confidence of Team India has been lost. So, captain Rohit Sharma himself got worried.
In the first match of the 3-match T20 series, the batting against Australia was not bad for the Indians. Batting first at home, thanks to Lokesh Rahul's fifty and Hardik Pandya's batting India build a mountain of 208 runs. However, the performances of the remaining two department weren't satisfactory. The Indian skipper feels that the practice of dropping catch along with uncontrolled bowling is the main reason for losing the match.
After the match, Rohit said,
"We did not bowl well. 200 runs are not less. But we could not do our job in bowling. The bowlers failed. Our fielding has also been poor. You can't win the match if you drop so many catches. When we needed wickets, we couldn't take them. You can't win a match if you don't get wicket. Had the bowlers been bowled controlled, the picture of the match would have been different. We will correct these mistakes before entering the next match. "
However, despite losing the match, the captain did not forget the achievements of the team's batsmen. Rohit praised Hardik and said, "You can't score 200 in every match. The batsmen have done their job. Hardik is in good form. Everyone knows what he can do. Hardik is confident in his abilities. It was very nice to see that."
Bowling and dropping catch have sunk India in the Asia Cup as well. India's weakness especially in death over bowling was noticeable. Many thought that India would recover from this weakness before the World Cup. But forgetting that, India lost the first match to Australia.
Death over specialist Bumrah was not in the team in the first match. Team India's best bowling weapon can return in the second match. Let's see if the Rohit's team can overcome the weakness of the death overs and get back into the rhythm.