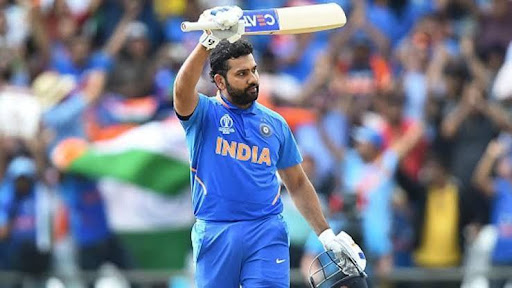 Rohit surpasses Guptill to set world record of sixes
T20 means breaking records, making records. In this record-breaking format, today someone is setting a record, tomorrow someone else is breaking it. Rohit Sharma made a record in T20 format this time. He now holds the top spot in the list of most sixes.
He set the record in the second match of the T20 series against Australia at home. Presenting fountains of four-six, hit 4 sixes in 20 balls in that match and went to the top of the sixes list. Rohit is now the owner of most sixes in international T20 cricket. India captain's number of sixes is 176.
Earlier, Rohit Sharma and Martin Guptill were in the same position with 172 sixes. The two were on the verge of a new record. This time Rohit took ownership of that new record. He hit 4 sixes in Friday's match and left New Zealand opener Martin Guptill behind with a total of 176 sixes.
Guptill is now second in the list of most sixes.
It should be noted that according to the statistics, 28.71 percent of Rohit's runs in the T20 format came from sixes. He scored 3,677 runs in 138 matches in T20 career. Out of which 1056 runs came from sixes.
Netizens congratulated Rohit on social media after this record. Rohit was unsuccessful with the bat in the Asia Cup. His bat did not laugh even in the first match of the ongoing series with Australia at home. However, this explosive opener was seen in the second match. Let's see how the Indian captain does in the last match against Australia.