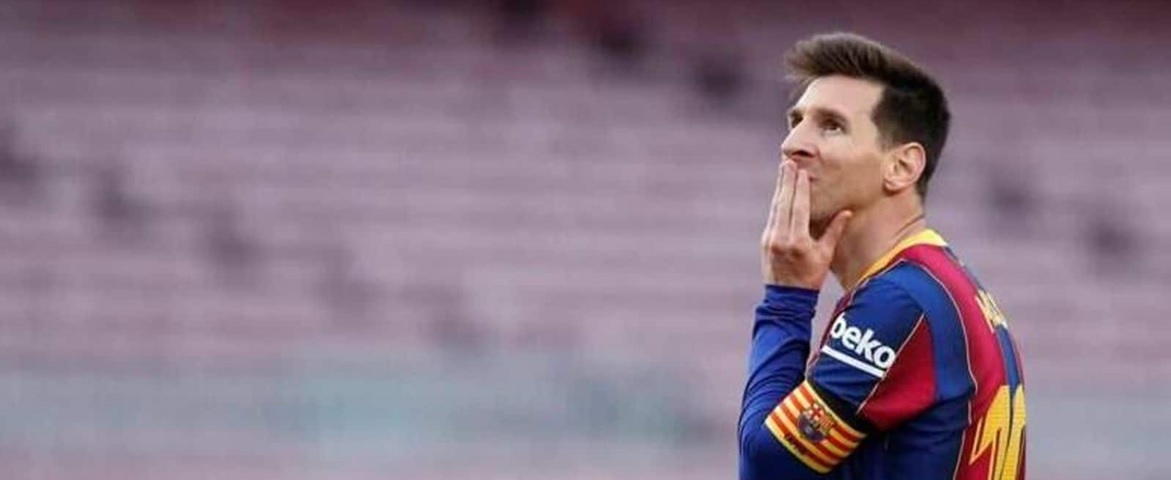 Lionel Messi's contract expiring and it is good news for competitors
When his current contract at Parc des Princes ends at the end of June, Lionel Messi's time at Paris Saint-Germain is almost certainly coming to an end this summer.
The Argentine star and his team won the FIFA 2022 World Cup, but after an unapproved business trip to Saudi Arabia with his family following the most recent 3-1 home defeat to FC Lorient, ties with the Qatari owners of the French giants have worsened. The 35-year-old was suspended by PSG for two weeks with a significant pay cut and no access to club facilities, and the capital club's fans also expressed a desire for him to go.
The following Monday, after PSG's attitude softened as a result of Messi's quick and sincere gesture, Messi later apologised in public and returned to training without the majority of his senior PSG teammates. The Parisians' post-Qatar performance has typically been dismal, with eliminations from the UEFA Champions League and Coupe de France leaving only an unprecedented 11th Ligue 1 championship to contend for.
Inter Miami, Barcelona, and Saudi Arabia are mentioned as the most likely potential destinations for Messi now that his time with PSG is coming to an unhappy conclusion. Where are we presently in terms of understanding where Messi might play football beyond the current season?
The former Barcelona player is entering the final few months of his current contract, which means he is free to speak with other teams about prospective moves. His current contract expires at the conclusion of this season. It was previously believed that PSG had the option to extend Messi's contract by a further year, but the Ligue 1 leaders really needed to talk about brand-new contractual terms.
You probably remember that Messi receives a portion of his compensation in cryptocurrency, which was a first for football at the time. Terms like that had to be updated in addition to his base salary and bonuses. The crypto component gained more significance when it was realised that PSG could have to let one of Messi or Neymar leave in order to reduce their wage budget by 30%. Messi's wage in depreciated cryptocurrency would have likely had to be subtracted from PSG's offer to maintain him at his current rate, which would have increased the entire cost with Milan Skriniar's inclusion.
According to a previous piece from L'Equipe that hinted at a summer departure, PSG wanted Messi to drop his existing terms by at least a quarter, which the player's entourage were not keen on. There was also uncertainty around the project's structure for the upcoming season and who would be in charge of it. While Agence France Presse claimed that Messi was more likely to leave Paris than stay and that the club's supporters had played a key role in that, RMC Sport emphasised that it was up to the Qatari owners of the French giants to fix the matter.
The turning point, however, came following the 3-1 loss to Lorient, when PSG acted decisively against Messi for his journey to Saudi Arabia, ending all chance of a favourable settlement to his future in Paris. Although PSG accepted his apology and permitted him to resume training, this is unlikely to have any lasting effects on his future after his current contract expires.
Messi's performance has improved significantly from his debut campaign with the team in the French city. The South American has produced more, and in all competitions, he presently leads Les Parisiens with 20 goals and 19 assists. When discussing Messi's future, the fact that PSG went all-out to keep Mbappe under contract last year and have had budgetary constraints ever since is a crucial economic factor.
The goat has, however, hinted in passing that he still has it. There was obviously interest to keep Messi at Parc des Princes beyond this summer given that a meeting between Messi's entourage took place and was led by his father.
On House of Champions, CBS insider Fabrizio Romano confirmed that PSG's offer was the only firm one Messi had in his possession from Europe. Romano repeatedly emphasised that Messi and his entourage wanted to learn more about the club's plans for the upcoming season because, according to RMC Sport in France, PSG is reportedly already looking for Galtier's replacement.