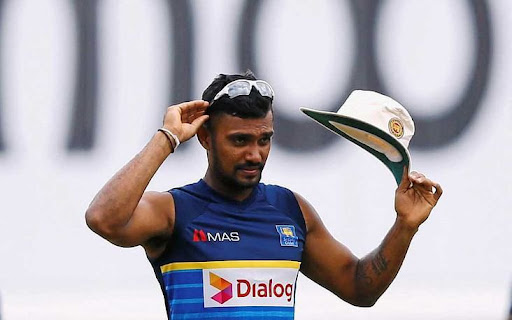 Gunathilaka not granted bail, Sri Lanka banned from all forms of cricket
Gunathilaka not granted bail, Sri Lanka banned from all forms of cricket
Sri Lanka has been knocked out of the ongoing T20 World Cup in Australia. Along with this bad news, the country got another bad news. Sri Lankan cricketer Danushka Gunathilaka was arrested for allegedly raping a woman while playing in Australia. After that he was not granted bail by the Australian court. On the other hand, the Sri Lanka Cricket Board has decided to ban him from all types of cricket.
Gunathilaka was accused of raping a 31-year-old woman while playing in Australia. A statement from the New South Wales Police said, "A woman had been communicating with a man (Gunathilakar) on online dating apps for several days. Later, the man and the woman met. Then on Wednesday afternoon, November 2, the woman filed an allegation of sexual harassment against the man. In continuation of the investigation, on Saturday, special members of the police inspected the spot."
Then the police arrested Gunathilaka from the team hotel in Sydney. After the arrest, he was taken to the Dunning Center local court. He applied for bail, but the Australian court did not grant bail. Gunathilaka's lawyer Anand Amarnath said, "Gunathilaka's bail was sought in the court. However, he was not granted bail as he was a foreigner and the location of the given address was uncertain."
On the other hand, in a press release of the Sri Lanka Cricket Board, it was decided to ban Gunathilaka from all forms of cricket. It said, "The executive committee of the board has decided to ban Gunathilaka, who is accused of sexual harassment in Australia. The SLC will also conduct an inquiry into the alleged incident. Further action will be taken on Gunathilaka subject to the verdict of the case in the Australian court."
This Lankan cricketer made his debut in international cricket in 2015 against West Indies. 31-year-old Gunathilaka has played 8 Tests, 47 ODIs and 46 T20 matches for Sri Lanka. Many have seen the end of his career in the rape case. But it can be said in the future whether this cricketer will be seen again in the 22 yards of the field wearing the jersey of Sri Lanka or not.