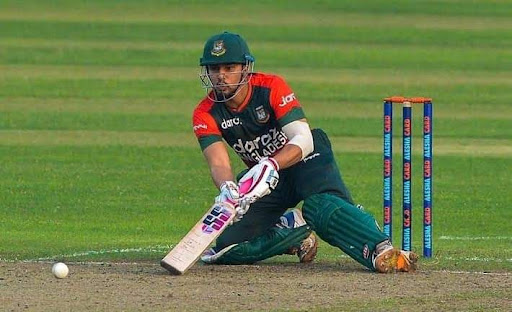 Sohan's bat flopped before the World Cup
Bangladesh ended another failed series in the circle of loss. In the defeat of the team, critical analysis, and looking for the reason for the loss, various issues are coming up. Ahead of the T20 World Cup Bangladesh is accompanied by the sadness of defeat and the fragile performance of the cricketers. The new brand of cricket that Bangladesh sometimes talks about wasn't seen .
For example, the responsibility of playing the finishing role in the Bangladesh team is on the shoulders of Nurul Hasan Sohan. The vice-captain of Bangladesh bats in the lower middle order. In the recent few innings, Bangladesh have relied on Sohan's bat. But after failing miserably in the tri-series, Sohan broke that dream before the World Cup.
8, 25, 2, 2! Sohan's runs in four matches of the tri-nation series.
The sum of which stands at 37. He played 31 balls again to make this run. In the current era of T20, what is not suited again with the bat of a finisher. In the last match against Pakistan, he could not hit any boundary after playing 4 balls in the last.
Meanwhile, the conditions in New Zealand and Australia are almost the same. Temperature, wicket, pace or bounce, everything is almost the same. That's why the Tigers did not miss the opportunity to get the tri-nation series as the best preparation stage for the World Cup! Such is the question now in the country's cricket. But the recent performance of the Tigers is a matter of concern.