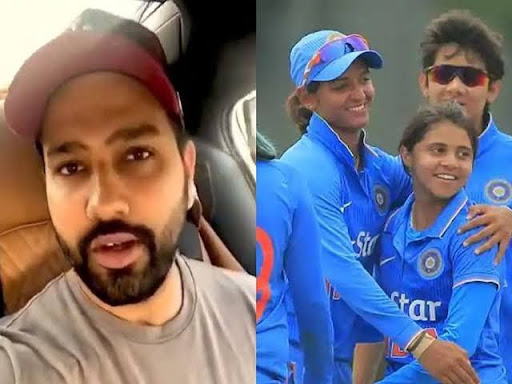 Indian Cricket Board to pay equal salary to Rohit Sharma-Harmanpreet Kaur
Indian Cricket Board to pay equal salary to Rohit Sharma-Harmanpreet Kaur
There is a pay gap between women and men in all cricket-playing countries around the world. First of all, the New Zealand Cricket Board reduced that discrimination. In July 2022, New Zealand announced equal pay for male and female cricketers. After the Kiwis, the Indian Cricket Board (BCCI) has followed that path.
In a tweet on Thursday, BCCI Secretary Jai Shah wrote, " I'm pleased to announce BCCI's first step towards tackling discrimination. We are implementing pay equity policy for our contracted BCCIWomen cricketers. The match fee for both Men and Women Cricketers will be same as we move into a new era of gender equality in Indian Cricket. "
Joy also informed the salary amount of the players under the new rules. According to Joy's commentary, women and men will get 15 lakh Rupee per match in Test, 6 lakh Rupee in ODI and 3 lakh Rupee in T20. Joy also wrote, " Pay equity was my commitment to our women cricketers and I thank the Apex Council for their support."
Meanwhile, the Indian women's cricket team has been performing well in the last few years. They got salary benefits as their reward. The decision to bring parity was taken a few days ago at the BCCI's annual general meeting. With such good news, Smriti Mandhana, Harmanpreet Kaur are floating in joy.
Indian women's cricket team captain Harmanpreet responded saying, "It will be a day to remember for Indian women's cricket".