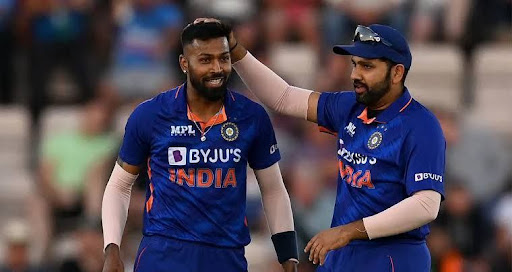 Ravi Shastri wants Hardik, not Rohit, as the captain of the next T20 World Cup
Ravi Shastri wants Hardik, not Rohit, as the captain of the next T20 World Cup
India, one of the hot favorites of the T20 World Cup, was knocked out of the semi-finals of the recently concluded T20 World Cup. And the fans can't accept this failure of the Indian team in the World Cup. The failure of the team raises questions about the captaincy of Rohit Sharma. This time, Ravi Shastri commented in favor of giving the responsibility to Hardik instead of Rohit.
Shastri said, "There is no problem with a new captain in T20 cricket. As many cricket is played, it is not easy for any cricketer to play in all three formats. If Rohit leads Tests and ODIs then there is no problem in appointing a new captain in T20. If that the name is Hardik Pandya, but so be it."
VVS Laxman talked about getting specialist cricketers in the T20 format. Agreeing with this, Shastri said, "That's the future. VVS is right. Find the experts. For India to be a great fielding team, we need to find young cricketers who are fearless".
Shastri also said, "We have to find match-winning cricketers. Look at England. They have grabbed everyone's attention after the 2015 World Cup failure. Be it T20s or 50-overs, after discussing, they select the best cricketers in each format."
"If some senior cricketers have to be kept out, then it can be. India has a lot of talent. It should start from the tour of New Zealand. This team is very fresh, who can be great in the next two years if properly groomed," Shastri said. "Can be made as a team."
Notably, after Gujarat Titans won the IPL, Hardik led the Indian team against Ireland. He will also lead the team in the series against New Zealand.