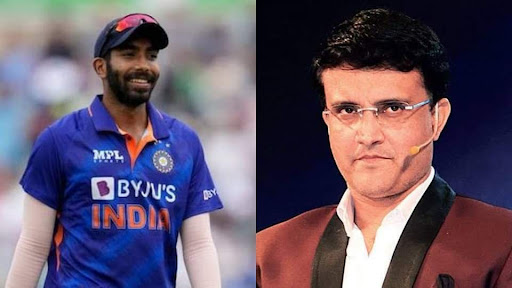 10/03 Bumrah not ruled out of the World Cup: Sourav
At present, Jasprit Bumrah is the best bowler in Indian cricket. This pacer can destroy the opponent's batting lineup alone on his day. But Rohit Sharma's team is not getting his services in recent times. He could not play in this year's Asia Cup due to injury. He is going to miss the upcoming T20 World Cup for the same reason.
However, the President of the Indian Cricket Board (BCCI) Sourav Ganguly gave a new message over those discussions.
According to him, nothing final can be said about Bumrah right now. Everything will be understood in the next two-three days. And after such a statement of the board president, the Indian cricket fans are full of hope.
Earlier on Thursday, PTI reported that Bumrah has been ruled out for about six months, including the World Cup. On the same day, Sourav said on a YouTube channel, "Bumrah has not been knocked out of the World Cup yet. Let's see what happens. It will be understood in the next two-three days whether he will go to Australia or not. But right now, he can't be kept out of the consideration."
Then on Friday, a statement from the BCCI said that Mohammad Siraj has been taken as a replacement of Bumrah in the series against South Africa. Bumrah suffering from back injury is under the observation of doctors. It is not even written anywhere that Bumrah was knocked out.
Team India is suffering for Death over bowling most. If Bumrah can't play in the World Cup, Rohit will worry about death over bowling. India has already suffered a big shock as Ravindra Jadeja was ruled out due to injury. Many people think that Team India will miss Bumrah if they don't get him. It is rumored that Bumrah has to be out of cricket for more than 6 months due to injury.