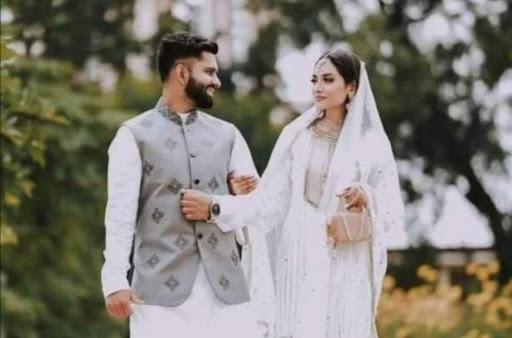 10/04 Wife luck will bring success in Shamim Patwari's life!
Wife luck will bring success in Shamim Patwari's life!
He spread light as a player of the World Cup winner team. He started his international career with great prospects.
However, the career of Shamim Hossain Patwari, who entered international cricket in 2021, is not yet a permanent member in the team.
However, the left-handed hard hitter batsman started an innings in his personal life. Recently, the Bangladeshi cricketer announced the news of his marriage by publishing a picture with his wife.
Shamim published a picture with his wife on social media Facebook. He captioned the post, 'From classmate to gamemate, and finally soulmate. Alhamdulillah! Keep us in your prayers.' After the post, the newlyweds have been showered with congratulatory messages from teammates and fans.
Shamim's wife's name is Yusra Jahan Noor. However, this Under-19 World Cup winning cricketer did not say anything more about his wife. However, on the cover of Facebook's own ID, Shamim's photo has been shared by Yusra.
His team Chittagong Challengers in Bangladesh Premier League (BPL) also congratulated Shamim in the new innings. In a post on their official Facebook page, they wrote, 'Congratulations on your married life, Challenger Shamim. New hopes, new challenges. Congratulations to you both.'
Shamim, who made his T20 debut in 2021, has played a total of 10 matches so far. Originally coming into the team with hard hitting potential, however, he failed to live up to expectations. Scored 124 runs at an average of 15.5.
As soon as the news of Shamim's marriage came out, many netizens are saying, "Would wife bring success to Shamim's life? Will he be able to settle in the team this time? Despite playing well in the domestic league, this batsman has yet to match himself in the national team's jersey. But the 22-year-old batsman still has a long career ahead of him. Cricket Socres: here.