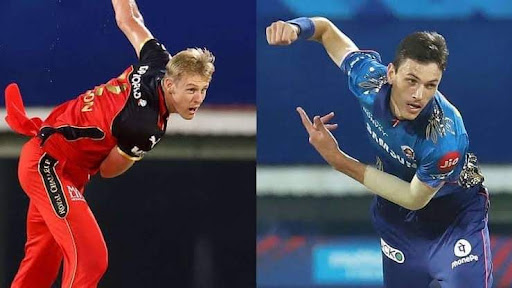 Marco Johnsen got a place in South Africa's World Cup team
Marco Johnsen got a place in South Africa's World Cup team
Marco Johnsen got a chance in South Africa's team in the upcoming Twenty20 World Cup. The 22-year-old pacer got the chance after South Africa's Dwayne Pretorius was ruled out of the team due to injury before the World Cup. He has been included in South Africa's main squad for the T20 World Cup by the country's cricket board.
Pretorius was named ahead of Marco in South Africa's 15-man squad. But Pretorius was injured while visiting India before the World Cup. It is known that surgery is required to recover from the injury of the thumb. And because of this, Pretorius' dream of the World Cup ended. And due to his injury, Marco's luck was opened.
Johnsen has played only one T20 for South Africa so far. Marco Johnsen played against India in Rajkot last June. From the experience of that match, Marco got a chance in the upcoming World Cup team.
Marco has played a total of 22 T20s in domestic and international T20s. Bagged 17 wickets. However, even though he gets place in the 15-member squad, there is still doubt about whether there will be a place in the XI or not. Because Kagiso Rabada, Anrich Norkhia, Wayne Parnell and Lungi Ngidi are on the standby list along with Marcos.
It should be noted that South Africa will enter the field for the first time in T20 World Cup on October 24. Their opponents in that match in Hobart, Australia are the champions of Group B.
South Africa is on the backfoot after losing the T20 series in India recently. However, the captain of the team said, "South Africa wants to make a comeback in the upcoming World Cup.