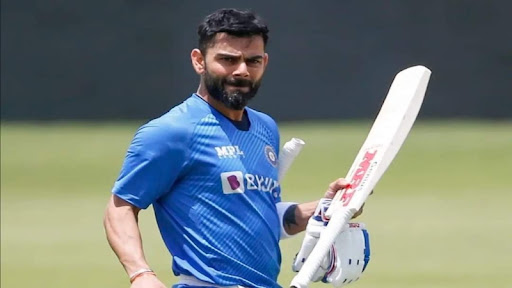 10/21 Entering the enemy camp, Kohli does batting practice
Entering the enemy camp, Kohli does batting practice
The bat-ball battle of the T20 World Cup has already started. Qualifiers are going on. In the meantime, the cricketers of the teams who got tickets for Super Twelve are preparing themselves. Virat Kohli is not sitting idle. The Indian batsman is preparing himself to give his best in this World Cup.
Kohli does not want to leave the net to give his best in the World Cup. This time he continued his batting practice after entering the enemy camp. The Pakistan team practiced on the ground where India played the warm-up match in Australia. Although there was no team practice there, Kohli joined the practice with Babar Azam.
Besides, Babar, Kohli and Mohammad Rizwan practiced batting in three nets. Meanwhile, the former Indian captain batted for almost 40 minutes in Pakistan's net. He was bowled by Indian net bowlers and Pakistanis too. That video of their batting has spread on social media. After that it went viral instantly.
Indian head coach Rahul Dravid gave a bird's eye view of Kohli's batting while standing next to the net. After the practice, Kohli went to the coach and finished the discussion. Meanwhile, India and Pakistan will face each other in their first World Cup match on October 23. Tension has also started with the death of two arch-rivals.
Kohli was out of form for a long time. The poster boy of Indian cricket scored 71st century after 1020 days in the last Asia Cup. After that, his bat also clicked against Australia and South Africa on Indian soil. King Kohli wants to keep that rhythm in the World Cup. If India wants to win the World Cup, this former India captain will have to shine.