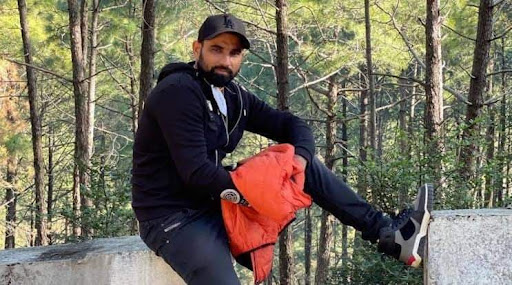 Sami wandering in the jungle before the semi-final against England
Sami wandering in the jungle before the semi-final against England
India is progressing in the ongoing T20 World Cup. Rohit Sharma's team has already reached the semi-final. The British challenge is now ahead of them in the fight to reach the final. But before entering the field in the important match against England, the star pacer of the Indian team, Mohammad Sami, is a little exceptional. He forgot his busy schedule and spent time in the forest.
However, this cricket star had a good time going to the forest. There was no network. As a result, there is no contact with anyone. Sami also shared with the fans that still image of him walking in the Australian jungle. Sami wrote on Twitter, "There was no wifi in the jungle. But I know, this is where the best communication can be established."
It is clear from Sami's tweet that he is talking about communication or relationship with nature. Many believe that India's pace star is taking the trick of becoming relaxed from nature before handling the heat of the high-voltage match. Sami is seen in a cheerful mood in the picture.
Meanwhile, Sami has taken a total of 6 wickets for the country so far in this World Cup. Where his economy rate is eye-catching, 6.11! However, this pacer did not have a place in India's World Cup team at the beginning. Was in the list of reserve players. But in the end, he got a chance to replace Jasprit Bumrah. And after getting a chance in the team, he made best use of it.