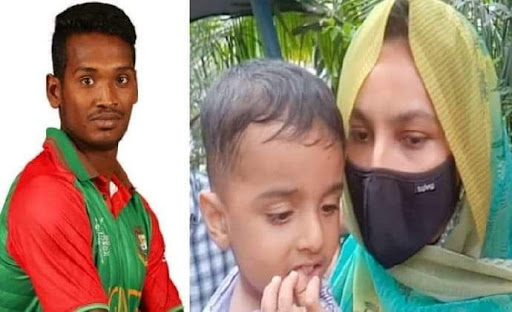 No divorce, wife Israt Jahan wants to live with Al Amin
No divorce, wife Israt Jahan wants to live with Al Amin
Bangladesh national team cricketer Al Amin has been accused of torturing his wife for demanding dowry. Since then, the controversy surrounding them does not stop. This time, Al Amin's wife Israt Jahan wished to have a family with Al Amin in this controversy.
Earlier, on September 7, wife Israt filed a case against Al Amin demanding the right to live together, monthly maintenance and children's expenses. And she said this while appearing in court at the hearing of this case. Israt Jahan's lawyer Shamsuzzaman said this.
The cricketer's written reply to the case filed by Israt last month was scheduled to be heard on October 12. But as Al Amin did not appear in court on the scheduled date, the hearing date was postponed and the revised hearing date was fixed on October 16.
Later, both of them appeared in Additional Metropolitan Magistrate of Dhaka Tofazzal Hossain's court. Whereas cricketer Al Amin requested time through his lawyer and on the other hand his wife Israt informed about getting married.
It is to be noted that this Al Amin told about divorcing his wife earlier citing the bitterness of marital relationship. He also submitted a written reply to the court saying that he had divorced his wife Israt on October 6. Meanwhile, this cricketer of Bangladesh is currently on bail in the case filed by his wife. Cricket Scores: here.