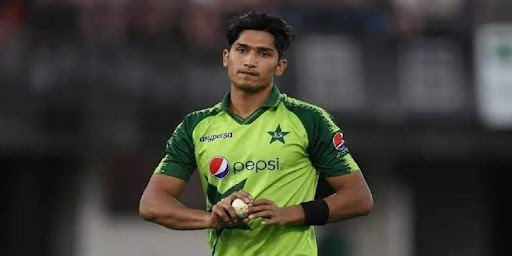 Hasnain's bowling action again under suspicion
Pakistan's pace bowler Hasnain is having trouble. In the beginning of this year, allegations of illegal bowling action were made against Mohammad Hasnain. As a result, the young Pakistani pacer was banned from all forms of cricket by the International Cricket Council (ICC). But after that ban, he came back again after correcting his bowling action.
However, within a few days of returning to international cricket, Hasnain faced complaints again. He was again accused of ball chucking. Australian pace bowling all-rounder Marcus Stoinis has raised that charge against the Pakistani pacer.
Stoinis made such allegations while playing England's The Hundred at The Oval. The Australian star scored 37 runs off 27 balls in the match. Stoinis returned to the dressing room by punching a delivery from Hasnain. After getting out and returning to the dressing room, Hasnain showed his displeasure with hand gestures to his teammates.
Earlier, field umpire Gerard Adobe called a ball of Hasnain 'no' in a match during the Big Bash in January.
After checking, it is seen that his bowling action is not legal. His elbow bends more than 15 degrees while bowling. However, Hasnain returned to legal action after the rehabilitation process.
Meanwhile, the umpire did not call a 'no' to Hasnain's ball even though Stoinis complained in the hundred. Because, after testing, his revised bowling action has been validated by the ICC. It should be noted that this emerging Pakistani pacer has played a total of 8 ODIs and 18 T20 matches for Pakistan so far.