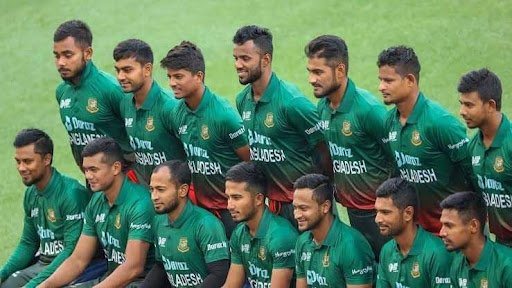 Bangladesh 'A' team in visa complications on India tour
Bangladesh 'A' team team was scheduled to leave Dhaka for India on October 9.
They were also scheduled to play a four-day match against the Tamil Nadu State Cricket Association on October 12. But because of the country's visa complications, Mohammad Mithuns could not go to India yet.
According to sources, Bangladesh 'A' team has not received official permission to tour India so far. It is also almost uncertain when they will get the visa. Bangladesh Cricket Board (BCB) has already applied to change the schedule of the four-day match from October 12 to 15 due to not being able to go on the tour on time. The second four-day match is scheduled to begin on October 19.
As the tour has a schedule of 2 four-day Tests and 3 ODIs, there is a possibility that the entire tour schedule may change if the first match is not held on time. 3 ODIs are scheduled on October 27, 29 and 31. Meanwhile, BCB is unwilling to accept directly the issue of visa complications.
An official of the board said, "It is not true that the visa has not been issued. The board is in regular talks with the Tamil Nadu authorities and the Indian High Commission. They agree to grant the visa. All the procedures are ready. However, the reason for delaying the trip is the lack of permission from the Ministry of Home Affairs of the Central Government of India. Hopefully, the problem will be solved soon."
Mithun will lead the Bangladesh team. However, the captain did not open up about visa complications. However, while talking to the media, he expressed his hope to do well in the tour of India. Bangladesh Cricket Board (BCB) believes that the Bangladesh team will get success with the help of this cricketer who is not in the national team.