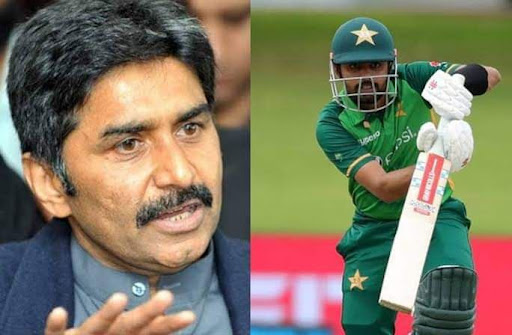 Javed Miadad again raised questions about Babar Azam's captaincy
Babar Azam is the biggest icon of Pakistan cricket at present. As he is regularly spreading light with the bat, he is also leading Pakistan in three formats. Even though performed equally in both role, Babar's leadership is often questioned. Javed Miandad felt the need to discuss it.
Miandad raised the question whether there is pressure for Babar to perform consistently with the bat. He said, "Babar is a world-class batsman. But the Pakistan Cricket Board (PCB) should ask him if he is under pressure for the captaincy. The board should have an open discussion with him. "
After the failure to win the Asia Cup, criticism around Babar Azam mainly got wind.
And the failure with the bat is like poured ghee on the fire. Many people like Miadad think that the captaincy is becoming pressure on the shoulders of Babar Azam. But Babar has always said he enjoys captaincy.
Regarding the captaincy, Miandad also said, "If Babar feels that he is not able to perform on the field with the bat while leading, then he should not be the captain. However, the board should ensure that Babar is the best choice of the board as captain." The former cricketer also talked about the performance of other cricketers.
After the failure of the Asia Cup, Babar has got runs in the series against England at home. Scored a century. Pakistan coach Saqlain Mushtaq said earlier, "It is only a matter of time before Babar's return."
Miandad also spoke about patriotism on this day. He also said, "Cricketers should think about playing for the country first. If you play for the country, the extra effort will definitely come. Everyone should understand that they get a chance in the XI because they are good. He would not have got a chance if he was ineligible. So, you have to perform as per the expectations of the team."
This year's T20 World Cup will begin on October 16. Before the World Cup, Babar's form is giving Pakistan fans hope. Let's see how the Pakistan captain does with the bat in addition to captaincy in the World Cup.