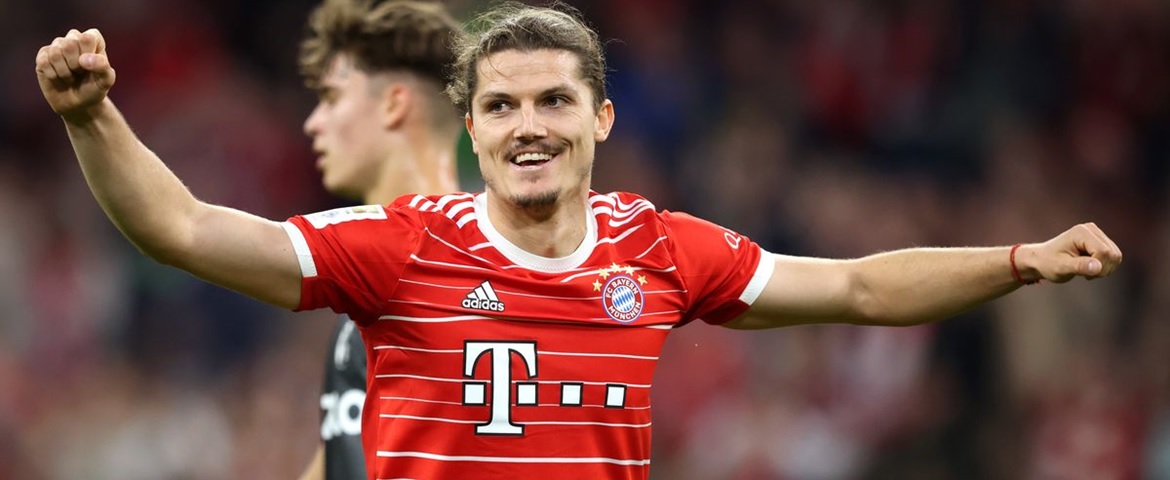 Marcel Sabitzer has joined Manchester United
Late on Deadline Day, Manchester United signed midfielder Marcel Sabitzer from Bayern Munich on a loan deal that will last through the end of the current campaign.
Christian Eriksen's ankle injury would keep him out until at least April. Along with Donny van de Beek's season-ending absence and Scott McTominay's brief absence has increased United's need for a midfielder.
Despite numerous capable midfielders were on offer to the club, Sabitzer was picked. These players where free agency Isco, Saul Ninguez, Yannick Carrasco of Atletico Madrid, and Houssem Aouar of Lyon.
Chelsea inquired about a trade for Sabitzer as well. However, they ultimately decided to go after Enzo Fernandez of Benfica.
The 28-year-old transferred from RB Leipzig to Bayern in the summer of 2021. Unfortunately, he has only made seven Bundesliga starts so far this year.
Sabitzer is mostly a central midfielder, although over his career, he has also filled in as an attacking midfielder, second striker, winger, and defensive midfielder.
Sabitzer commented that life requires you to make hasty decisions from time to time. He realised right away that this opportunity was a good fit for him the instant he learned about it. He said that he is a competitive player, and this season, his goals are to assist the team win and accomplishing its objectives.
The football star added that he believes he is playing at his best and has a lot to offer the team in terms of experience and vigour. He is eager to get started with his new teammates and management and to impress Manchester United supporters.
Sky Sports News senior reporter Melissa Reddy responded. She stated that prior to his transfer to Bayern Munich, Ryan Gravenberch, a midfielder for Liverpool, was a target for Manchester United. He was a teammate of Marcel Sabitzer's at Bayern Munich.
She said that the 20-year-old, who was Ten Hag's player at Ajax, has grown frustrated with his limited playing time at Bayern, but the team had no plans to let him depart this month, and the player himself wants to compete for a spot.
Reddy added that given Christian Eriksen's injury predicament on such short notice, Sabitzer is a wise addition as a loan player. The Austrian international, who has played out wide and in a free-eight position akin to what Eriksen has played, gives versatility in the areas he can cover. The fact that Sabitzer can move the ball fast with both feet will help United maintain balance while in possession. Sabitzer is also skilled at defending space by blocking passing channels with his cover shadow.
Uli Kohler from Sky Germany at Bayern Munich also responded regarding the topic. He said that Sabitzer is a player who has promise. For the Austrian team, he is crucial. When he was playing for Leipzig, a team that participated in the Champions League on a few occasions, Sabitzer was the most crucial player. However, he said that Sabitzer can help but it remains to be seen who will succeed Eriksen.