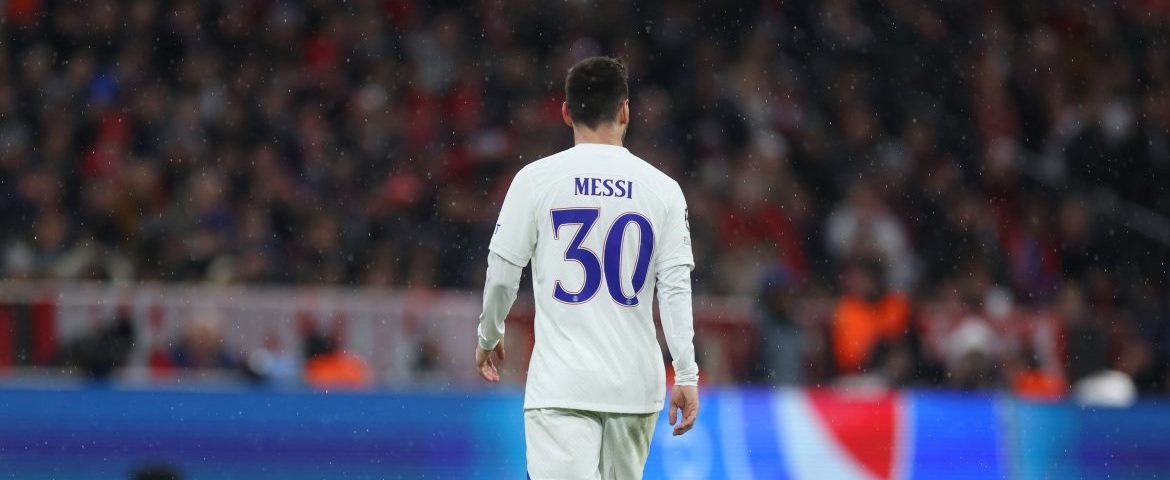 Lionel Messi skips PSG training amid rumours of a fan protest
Due to rumours in Spain that fans will protest against his playing for the team, Lionel Messi was not present at Paris Saint-Germain's training session on Thursday.
The Argentine played the full 90 minutes in the 2-1 victory over Brest last weekend, assisting Kylian Mbappe to score the game-winning goal in stoppage time.
Yet on Thursday, the day before the weekend match against Rennes, he was not to be found. According to L'Equipe, Messi's absence has not yet been officially explained.
Along with Nordi Mukiele, Marquinhos, Achraf Hakimi, Presnel Kimpembe, and Messi, who were all absent from the practise, center-back Sergio Ramos was compelled to enter early due to an injury.
Many people immediately made the assumption that Messi's absence had anything to do with his uncertain future and reports that he was about to face a protest from PSG fans who want him to quit the team.
A number of PSG fans, according to the Spanish publication Mundo Deportivo, allegedly planned to jeer Messi during the match on Saturday, claiming that the forward's astronomical earnings are not worth paying for another season. According to Arthur Perrot of RMC Sport, the Spanish press was not given any such information, hence claims of such protest have been refuted.
Following Bayern Munich's Champions League elimination, manager Christophe Galtier already has a full plate, making Ligue 1 success even more crucial to the manager.
PSG, who are currently experiencing an injury crisis, would suffer tremendous losses if either Messi or Ramos were to get an injury. If Ramos gets hurt, the only other natural center-back in the squad would be 17-year-old El Chadaille Bitshiabu, who would also be aided at the back by midfielder Danilo Pereira.
According to sources reached by Get French Football News, there is another side to the story. Despite rumours to the contrary, Paris Saint-Germain forward Lionel Messi (35) withdrew from Tuesday's training session at the Camp des Loges after experiencing soreness in his adductor.
Messi reportedly had a falling out with Galtier, as the Argentinean left PSG's practise early. Get French Football News spoke with sources who said that Messi requested to leave the session early due to discomfort in his adductor. It is unclear if the discomfort will prevent him from playing in Sunday's match at Parc des Princes against Stade Rennais. Messi hinted towards a weekend appearance by working out with the team on Friday.
Today before the game, Galtier acknowledged that negotiations for Messi's contract extension were in progress. At the conclusion of the current season, the Argentinean's present contract expires, and Les Parisiens are eager to keep the world champion. An agreement in principle has been in place for a few weeks, according to yesterday's RMC Sport story, but some specifics still need to be worked out.
The 35-year-old superstar suffered an injury last month after scoring in back-to-back Ligue 1 matches against Montpellier and Toulouse. Following the final 90 minutes of the Coupe de France loss to Marseille earlier this month, Messi experienced hamstring soreness. Then he was unable to compete against Monaco.