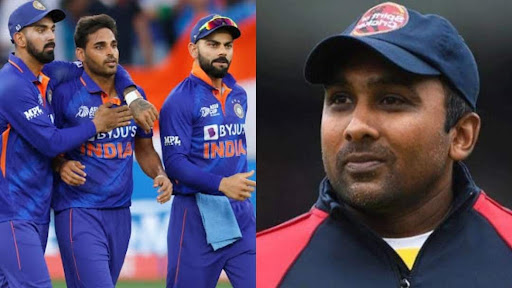 Jayawardene still optimistic about India in the World Cup
Jayawardene still optimistic about India in the World Cup
The T20 World Cup is knocking on the door. On October 16, the curtain will rise of this season. Almost all the teams have already announced their squads. There is no end to the discussion about how a team will do in the World Cup. That discussion is coming again and again.
India could not take advantage of this year's Asia Cup. Team India's dream stopped at the Super Four stage. Meanwhile, important cricketers like Ravindra Jadeja have been knocked out of the World Cup due to injury. But Bumrah, Harsel Patel returned to the team after getting injured. However, former Sri Lankan captain Mahela Jayawardene feels that Rohit Sharma needs confidence to succeed in the World Cup.
In an interview given to ICC Review about the World Cup, Jayawardene said that Jadeja's absence is a loss for the team. At the same time Virat Kohli's return to form is good news for the team.
Jayawardene said, "For me the way they played, the skills, the talent, everything is there.
They just need a little bit of confidence with the bat, with the ball and in the field. These are little things that India will want to improve. Consistency is very important in the World Cup. Playing the best cricket at the right time is the key. If they play the best game, India will get results in the World Cup."
He also said, "The World Cup is a place of momentum, where the best game is needed at the right time. I think India has the quality players to do that. Kohli returned to form after playing well in the Asia Cup. Nice to see him bat like that. The World Cup needs players like them to be in form and the World Cup deserves it. Hopefully, there will be an exciting World Cup in Australia. "
It is to be noted that after the failure in the Asia Cup, India is now playing a 3-match T20 series with Australia at home. India lost the first match against Australia. In the Asia Cup, the death over bowling was a cause of concern for the team. The same pattern was seen in the series with Australia. There was also catch drop. Rohit Sharma is thinking about this before the World Cup. Let's see how much India can make Jayardhan's words true in the World Cup by correcting this weakness.