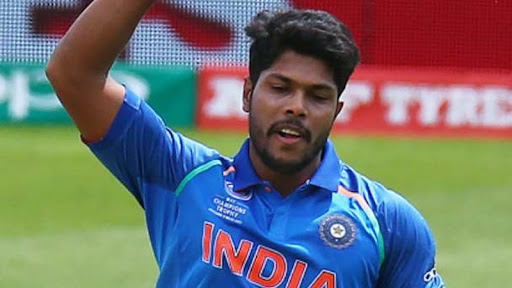 Mohammad Shami suffering from Covid, Umesh Yadav to be replaced in the team
Mohammad Shami suffering from Covid, Umesh Yadav to be replaced in the team
Bad news for the Indian team ahead of the T20 series against Australia. One of India's most experienced pacers, Mohammad Shami, was dropped from the team due to being Covid positive. This has been confirmed by the popular cricket website Cricbuzz.
India will play the T20 series against Australia from September 20. There will be three total matches in the series. And Mohammad Shami will not be able to play in this series at home. He has tested positive for Covid.
Misfortune isn't leaving Shami behind. He wasn't named in the T20 World Cup squad. He will not be able to play in the home series due to Covid.
Shami was knocked out has come to Umesh Yadav as a blessing. The right-handed pacer has been called up as a replacement for Shami. Umesh is returning to T20 after a long time. He was seen in T20 about three and a half years ago. He last played T20 against Australia in 2019. Umesh will be back on the field after a long time against that Australia.
Note that the first match of this T20 series will be held on September 20 in Mohali. The second match will be played in Nagpur on September 23 and the third match in Hyderabad on September 25. Both teams think this high voltage series as preparation for the upcoming T20 World Cup.