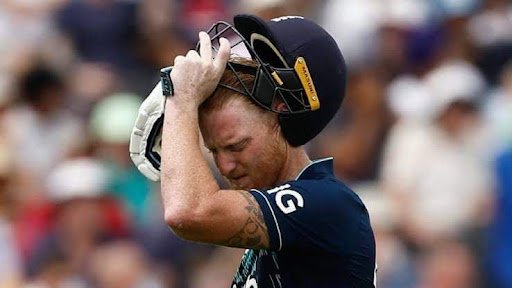 Ben Stokes is misfit in the T20 World Cup team!
Ben Stokes is misfit in the T20 World Cup team!
The T20 World Cup is knocking on the door. The teams participating in this year's tournament have already announced their squads and are busy with final preparations.
However, before the World Cup, the country's former cricketer raised questions about playing Ben Stokes in England's World Cup team.
Stokes is not fit for T20. Former England cricketer Michael Atherton made such a comment in an interview recently.
Atherton said about the inclusion of Stokes in the T20 World Cup team, "Stokes is a mismatch in England's World Cup team. He may be a great cricketer, but he has not played T20 for a long time. So, if you want to take him in this team, you have to force someone out. A good cricketer can lose places. Not just by looking at the big names, but by looking at the cricketer's performance should be given a chance."
"Sam Curren and Chris Jordan are very good all-rounders in this format," said Atherton, claiming that some of England's all-rounders could change the face of the match instead of Stokes. "If Stokes is not there, they can be played together. In that case, match up at number three. Harry Brook at number four, Moeen at number five. After Ali, they can come down to bat."
Atherton also talked about England's opening on this day. "Who will open with Jos Buttler, Alex Hales or Philip Salt, is the big question. Both Hales and Salt are in rhythm. But if the right pairing is not played, it can boomerang."
Stokes has yet to comment on Atherton's comments. He is busy preparing himself at the last minute before the upcoming T20 World Cup. It won't be surprising if Stokes responses to Atherton with performance. England are in high spirits after winning the series against Pakistan. It won't be surprising if Stokes shines in 22 yards of the field in this World Cup.
It should be noted that on October 22, England will enter the field for the first time on the stage of this World Cup. Afghanistan will be the opponent. Can Stokes prove Atherton wrong? There are 22 yards of field to answer.