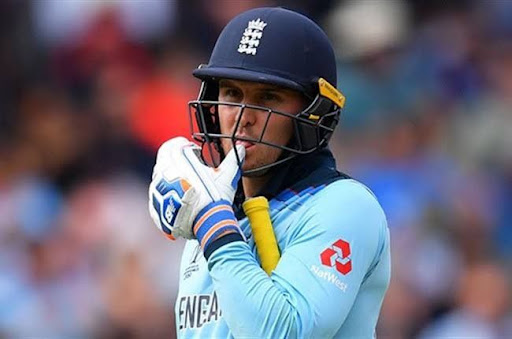 In the end, Jason Roy was also left out of the contract
England opener Jason Roy has seen both sides of the coin in his career.
This batsman has been experiencing run drought in England jersey for a long time. Roy scored 76 runs in the last 6 T20s for the country.
Due to which this explosive batsman has been dropped from the team recently. Didn't get place in the upcoming T20 World Cup team. Bad times are going on with the bat, he got bad news again. This hard-hitter opener was also excluded from the contract of England Cricket Board (ECB).
Former captain Ewin Morgan has also been left out of the contract due to his retirement a few days ago. Besides, Burns, Dom Bess, Chris Jordan and Tom Curran have been dropped due to lack of form. On the other hand, hard-hitter all-rounder Liam Livingstone entered into the new contract of ECB published on Tuesday.
A total of 30 cricketers have got a place in the ECB contract for the new season. Despite not returning to the field due to injury, star pacer Jofra Archer has returned to the contract. Ben Foakes, Harry Brooks and Richie Topley have also been called up to the board's central contract for the first time.
Roy last played a Test for England in 2019 against Australia. Last time played ODI in 2020 against Australia. Besides, he played the last Twenty20 against South Africa a couple of years ago. The biggest question now is whether Roy can get back to the team after the tough time.