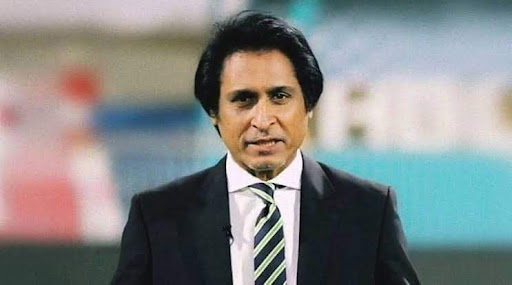 Ramiz Raja harshly replied to the critics
Ramiz Raja harshly replied to the critics
Looking at the batting of the Pakistan team, which is currently busy playing the tri-nation series, it seems that Pakistan has one of the strongest batting lineups in the world. Because, the number one batsman of T20 Mohammad Rizwan and number three batsman Babar Azam are at the front of the team. But there are many problems.
The failure of Pakistan's middle-order was evident in the last Asia Cup as well. That's why the team could not take home the title despite reaching the final. When Babar-Rizwan got out, the batting backbone of the team was broken. So far that problem has not been resolved. Meanwhile, T20 World Cup is knocking on the door.
The country's former cricketers are criticizing the team's delicate batting before the World Cup. From Shoaib Akhtar to Wasim Akram, nobody was left out. Many people think that Shoaib Malik is needed in Pakistan's batting lineup. After the Asia Cup, there is no end to the criticism of Fakhar Zaman's exclusion.
This time Pakistan Cricket Board (PCB) President Ramiz Raza gave a strong response to those criticisms. The board is working at all levels starting from the cricket infrastructure to solve this problem in the team's batting. Citing the example of Lionel Messi, the biggest star in the world of football, Ramiz said, there is no such person in the Pakistan team.
In this context, Ramiz said, "We did this (experienced players in the team) in the last World Cup. I have no problem with that. My philosophy about good teams in cricket is that there must be continuity in team selection. Besides, the hand of the team captain must always be kept strong."
He also said, "There is no Messi sitting on our bench. We didn't put anyone in the team who was completely inactive. We have less options. Emphasize on age-based cricket to increase options. Maybe we don't have it now. But my philosophy is to give enough options to the captain to facilitate selection of players. "
After completing the tri-series, Pakistan will fly to Australia to play the World Cup.
Rizwan, Babar are also the names of dependency on the bouncy wicket. However, the middle order batting remains a concern.
Ramiz said in an interview that he wants to see the cup in the hands of Babar Azam.
But whether the failure of the top order and middle order will make Pakistan suffer again is now the question of crores of rupees.