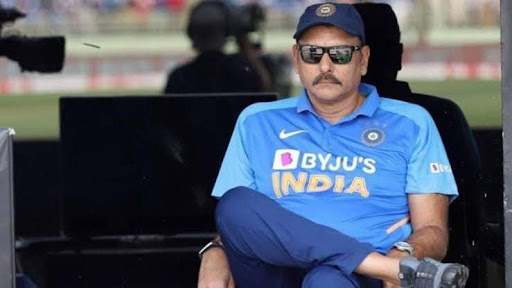 What would Shastri do if the cricketers performed poorly?
Ravi Shastri was the head coach of Team India at one time. After the end of the Shastri era, the Dravidian era is going on in Indian cricket. Shastri has returned to his old profession of commentary. Now he can be seen on TV with a microphone. Yet once again Shastri is in the headlines for cricketing reasons.
He would prefer to sleep with oil in his nose instead of getting upset when he is shown on the television screen as a coach due to the failure of cricketers. Recently, this former head coach of India made such a comment.
Events of the second match between India and South Africa before the T20 World Cup. Indian captain Rohit Sharma dropped a catch of Quinton de Kock off Arshdeep in the match. And after that, coach Rahul Dravid and other coaching staff of the Indian team were shown on the television screen.
Seeing this, the commentator of the series, Murali Karthik asked Shastri,
"Whenever something bad happens, the coaching staff is shown. If there is bad fielding, the fielding coach, if there is bad batting, the batting coach or the head coach of the team is shown. Think you are the coach. After such an incident, you are shown on television. happening. What do you do then?"
After hearing such a question, Shastri replied, "I would snore in my sleep if it was like that. No, I wouldn't be bothered at all. It's better if it's on television. Hopefully, I won't do anything that might be uncomfortable."
When a player performs poorly, the camera shows the coaches, mainly to see their reaction. Shastri, who served as the head coach of the Indian team from 2017 to 2021, feels that one should not show any reaction in such a situation which could be uncomfortable.
India did not win a World Cup under Shastri. Rather, his various decisions at different times have raised criticism. After that there was a change in India's coach position. Former cricketer Rahul Dravid was given the responsibility. Rahul will be the coach of India in the upcoming T20 World Cup. Let's see if India ends the title drought this time.