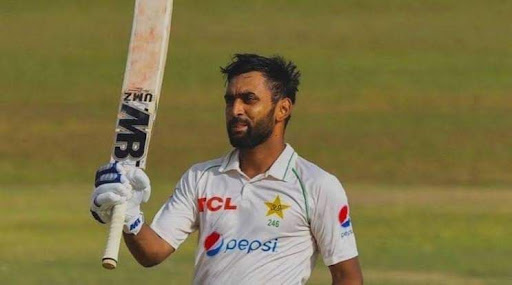 To Ramiz Shafiq is the Superstar
To Ramiz Shafiq is the Superstar
Who is the current superstar of Pakistan cricket? In response to that question, most people's honest answer is Babar Azam or Mohammad Rizwan. Pakistani captain Babar and young batsman Rizwan are ruling equally in all three formats with the bat. However, another superstar to Pakistan Cricket Board (PCB) President Ramiz Raza is Abdullah Shafiq.
Shafiq made his Test debut against Bangladesh last year. Since then, this batsman has been performing colorfully in white clothes. This 22-year-old young batsman is taking the lead of the team with a cool head. He has become one of the trusted names in Pakistan's batting lineup in Tests.
Praising Shafiq, Ramiz said, "Pakistan may have got a new superstar." Of course, his words have significance.
When someone like Ramiz is full of praise for this young cricketer, it carries a special significance.
One of the reasons for this appreciation is Shafiq's brilliant batting since his debut.
Shafiq has played 7 Tests for Pakistan so far. Where he scored 736 runs at an average of 66.90 runs with the bat. Scored 2 centuries, along with 4 innings of fifty runs. But Shafiq's most attractive performance was the match-winning innings against Sri Lanka in the Galle Test last July.
Pakistan cricket has never been short of talent. But many have dropped out due to lack of care. Amir is one of its examples. Maybe the future will tell how Shafiq will do. But currently his form is giving hope in Pakistan cricket. Only 22 years old. If everything goes well, this young batsman is supposed to serve Pakistan for a long time.