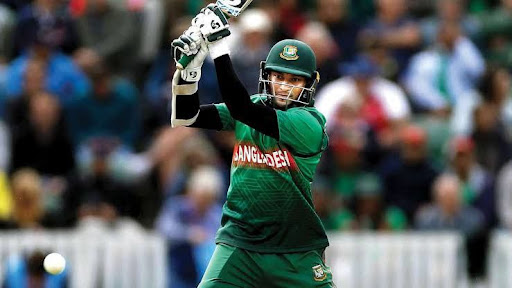 Shakib Al Hasan in the role of opener in the Asia Cup?
Shakib Al Hasan in the role of opener in the Asia Cup?
Team Bangladesh's Asia Cup will begin with a match against Afghanistan on August 30. Bangladesh cricket team has already reached Dubai under the leadership of Shakib to participate in the Asia Cup.
However, in the squad that the selectors announced for the Asia Cup, there were two recognized openers. Enamul Haque Bijoy, and Parvez Imon. After Sohan's injury, however, opener Naeem Sheikh got a place in the team.
However, before the start of the Asia Cup, there is a lot of buzz in the cricket circle about which pair of team Bangladesh will open the innings. The issue of the possible opener of Team Bangladesh is now the most discussed issue of the Asia Cup.
After all the speculations, the responsibility of selecting the opener is now in the hands of Shakib. Captain Shakib Al Hasan will decide who will open in the upcoming Asia Cup.
Board president Nazmul Hasan Papon said in an interview to the media, "The decision of selecting the opener is in the hands of captain Shakib Al Hasan. Shakib will decide who will go to the opening with Bijoy if Imon does not play."
Mushfiqur Rahim will keep in the Asia Cup at the request of Shakib. Rumors are going that Mushfiq may also come in as an opener. That's how he prepares himself.
In this regard, Papon said, "It is not true as it is being said in many places. It is said that we do not have Tamim, Liton in the opening. So there is a big gap. So Imon can come. If Imon does not come, who will come? Sheikh Mahedi would have opened at home. , Mehdi Hasan Miraz also used to do. So there are options, there is Mushfiq. It all depends on the situation."
However, on the question of opening, Papon said that if Shakib wants, Shakib himself can also open the innings.
Papan said, "The real decision will be taken by the captain. Now the captain can also open. If he says, I will open. Then have we anything to say? If he (Shakib) is confident that he will open, then there is nothing to say."
Liton Das has been ruled out of the Asia Cup due to an injury during the tour of Zimbabwe. On the other hand, since Tamim retired from T20, his services are not available to Bangladesh. Munim Shahriar, the discovery of BPL, is not in the Asia Cup as he could not match himself in international cricket. Bangladesh is therefore in an opening crisis. Let's see how the Tigers come out of this crisis in the Asia Cup.