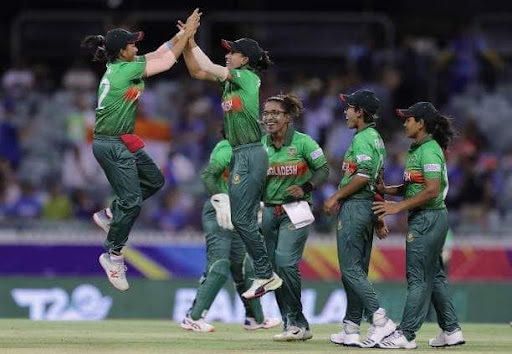 This year's Women's Asia Cup to be organized in Sylhet, Bangladesh
This year's Women's Asia Cup to be organized in Sylhet, Bangladesh
Finally putting an end to all speculations, the 2022 Women's T20 Asia Cup is going to be held from October 1 to October 16 this year. The tournament will be held in Bangladesh at the Sylhet International Cricket Stadium. A total of seven countries will participate in the tournament.
The Asian Cricket Council (ACC) has not yet announced the official schedule of the tournament. However, Shafiul Alam Chowdhury Nadel, BCB director and head of the Bangladesh Women's Cricket Committee, confirmed the matter to cricket website Cricinfo.
Nadel also explained the reason for holding the Women's Asia Cup at the Sylhet International Cricket Stadium. He said, "The proximity of airport and hotel to the ground has made Sylhet Stadium a preferred venue for BCB."
Nadel also said, "Asia Cup matches will be held in No. 1 ground of the stadium and teams will practice in No. 2."
The Asia Cup was last held in Malaysia in 2018. That time, Bangladesh women's cricket team won the Asia Cup by defeating India in the final.
This tournament was supposed to be held in Bangladesh in 2020. The Asia Cup was postponed due to the Corona situation. Later it was scheduled to be held in 2021 but it was also postponed. However, the organizers want to successfully organize this tournament after overcoming all obstacles.