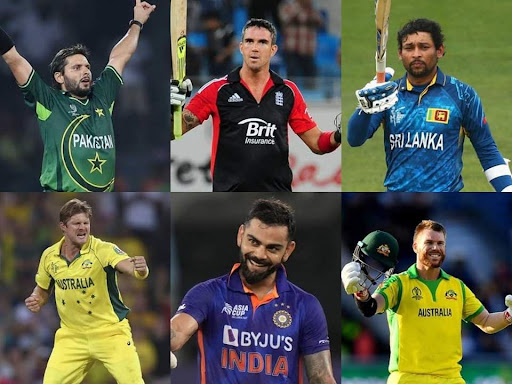 Those were 'Player of the Tournament of T20 World Cup
Those were 'Player of the Tournament of T20 World Cup
The 8th edition of the T20 World Cup started with Sri Lanka – Namibia match in Australia. However, the primary battle of the World Cup is still a few days away. Meanwhile, since the start of the World Cup, calculations about the performance of the cricketers in 22 yards of the field are going on. Who will be the player of the tournament? That discussion is also not less.
Being the best player in a tournament like the World Cup isn't an ordinary achievement. Just as one must perform one's best, the team's victory is also important. For a professional bowler, he has to be the highest wicket-taker in the tournament, and for a batsman, he has to be the highest run-scorer. On the other hand, an all-rounder will get the best of the tournament award if he can perform evenly in both bat and ball.
7 T20 World Cups have been held from 2007 to 2021. Cricketers from 5 different countries won the best player award in these 7 tournaments. Whereas former Indian captain, right-handed top-order batsman Virat Kohli has achieved the honor of winning this award twice in a row as the only cricketer.
Former Pakistan all-rounder Shahid Afridi won the best player award in the first season of 2007. Then Tillakaratne Dilshan of Sri Lanka in 2009, Kevin Pietersen of England in 2010, Shane Watson of Australia in 2012, and Virat Kohli of India in 2014 and 2016 won this award.
David Warner won the last award. In 2021, he gave his team the taste of winning the title by scoring the highest runs of the tournament with the bat in the United Arab Emirates. Meanwhile, only Kohli and Warner will play in this World Cup among the 'Player of the tournament award winners in the previous edition. But we have to wait till November 13 to see who will get this award. The final of this season will be held on that day.