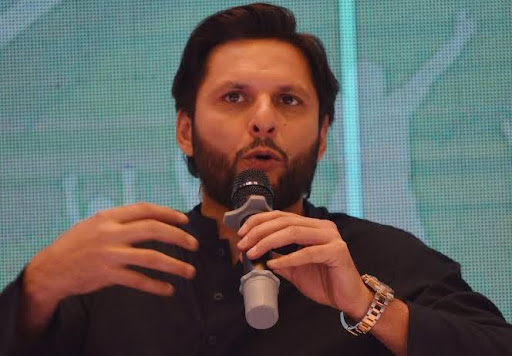 India will not go to play in Pakistan, Shahid Afridi gave a strong response
India will not go to play in Pakistan, Shahid Afridi gave a strong response
2023 Asia Cup will be held in Pakistan. But India is reluctant to play there. After the 91st Annual General Meeting of the Indian Cricket Board, Board Secretary Jai Shah said, "We will not go to play in Pakistan. The Asia Cup can be held in a neutral country. It is the government's decision whether the team will go to Pakistan or not. We will not comment on that. Asia Cup 2023 be held in a neutral country."
The Pakistan Cricket Board has threatened not to play the ODI World Cup to be held in India in 2023 due to Jai Shah's comments. This time the former captain of Pakistan Shahid Afridi opened up about this. The former captain thinks that a good friendship has been seen between the cricketers of India and Pakistan on the playing field. Meanwhile, BCCI Secretary Jai Shah's comment about not going to play in Pakistan shows the inexperience of the Indian cricket administration.
In a tweet, Afridi wrote, "What a wonderful relationship has been seen between the two teams in the last one year. It seems that everything is fine between the cricketers. So why BCCI secretary said such a thing before an important match like T20 World Cup? This shows how much inexperience there is in the administration of Indian Cricket."
It should be noted that due to political tension, India-Pakistan have not faced each other outside ICC events for many days. India last toured Pakistan to play Asia Cup in 2008. And in 2012, Pakistan visited India for the last time.