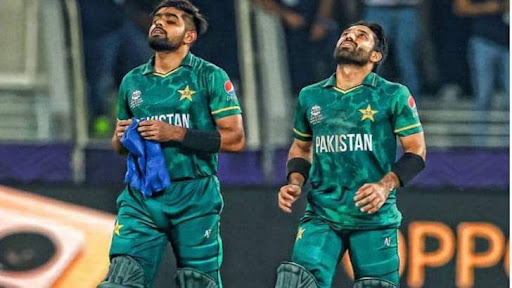 Pakistani cricketers not getting chance in Emirates – African League also
Pakistani cricketers will not get chance in the upcoming franchise league of South Africa and United Arab Emirates like IPL.
The IPL owns multiple franchise teams in the T20 leagues of South Africa and the United Arab Emirates. It is feared that Pakistanis playing in a team owned by an IPL franchise could create an adverse reaction in India. And for this reason, Babar Azmars will not be able to play in the Emirates and African leagues.
As per T20 League rules in UAE, nine foreign players will be included in each team's XI. There must be two local players.
But franchise tournaments like IPL, Australia's Big Bash, Pakistan's PSL and West Indies' Caribbean Premier League don't field so many foreign players. A maximum of four foreigners can be played in the IPL XI.
Recently, the officials of Australia, South Africa and England have told the Australian news media The Age and The Sydney Morning Herald that they had made their position clear to the ICC regarding the T20 league in the United Arab Emirates. They claim that where there will be an opportunity to take local and foreign players in T20 league, ICC should declare those franchise leagues illegal.
It is to be noted that, Pakistani cricketers participated in the first season of IPL. But after the Mumbai attacks in 2008, Pakistani cricketers lost the chance to play in IPL.