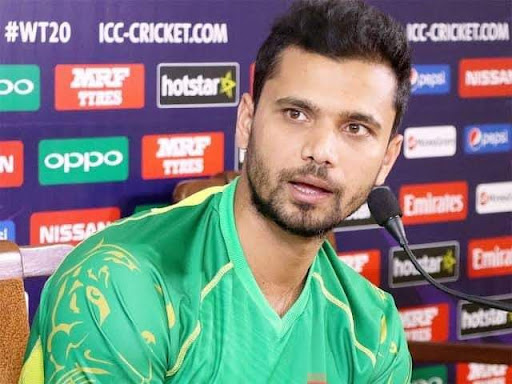 Misleading information about the amount of wealth; Mashrafe expresses anger
Misleading information about the amount of wealth; Mashrafe expresses anger
Recently, an Indian website published a report on the alleged 'wealth' of Bangladeshi cricketers. Where it is said that former captain of Bangladesh national team and current member of Parliament Mashrafe bin Mortuza's wealth is 500 crores. Then that news was published seriously in some news portals of Bangladesh.
After that report, a huge uproar started all over the country. Although the website did not mention any source behind the calculation of this wealth. However, this former captain of Bangladesh did not remain silent after spreading such news. Protest on social media Facebook.
Mashrafe wrote in his post, "Since the beginning of my career, I have interacted with many journalists, I have seen them closely. There are many journalists, for whom cricket is not only a profession, but much more."
Mashrafe also thinks that it is important to be sure before publishing any news, "In spite of many limitations, many uncertainties about career, many people work very hard as they love the game of cricket, love the cricket of the country. My respect and respect for them has always been, is and will be. I applaud those who expressed grief for the news published about me. But all the media should understand, we have family, relatives, friends, social status and self-esteem. Before publishing any sensitive news, we should be sure as much as possible. "
Claiming himself to be insignificant, Mashrafe wrote to the netizens, "And those brothers who think that they will capitalize on these false news and defame me, you are only wasting time. Mashrafe is insignificant and insignificant in this big world of politics. "My party is so Traditional and so big, there I am, so small and insignificant. To dream of following someone like me to power is a pipe dream. I will stay on my way. You keep finding your own way!"
It should be noted that the misleading news has been deleted from the Indian website after being heavily criticized for this news. Bangladeshi media also expressed regret by deleting their published news. And then Mashrafe opened up about the matter.