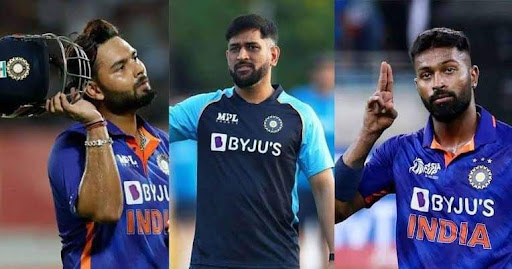 Hardik-Rahul playing the World Cup with a bat like Dhoni
Hardik-Rahul playing the World Cup with a bat like Dhoni
In Indian cricket, Mahendra Singh Dhoni has become the former, long ago. But this former captain is still an important character of Indian cricket. Sometimes he appears by advising the cricketers, sometimes as a consultant for the team. Hardik Pandya, Rishabh Pant are also getting success in Dhoni's tricks.
The competition in cricket has increased manifold in the present times. Batsman or bowler, reluctant to talk to each other. Cricketers are adopting various strategies to increase their performance. One of which is the use of specialized bats. Captain Cool Dhoni started in Indian cricket.
Dhoni has used a special kind of bat in his career. The lower part of which is slightly rounded. Basically, he used this bat to get help in power hitting. Currently, this bat can be seen in the hands of Hardik, Pant and Lokesh Rahul in the Indian team. It is known that they are using this special bat on the advice of Dhoni.
Paras Anand, the managing director of bat manufacturing company SG, said that Dhoni took this bat for the first time before the 2019 World Cup. Later, other cricketers became interested in this bat. Paras believes that this bat is more effective in limited overs cricket. Which has a pretty good swing.
According to Paras, apart from playing strong shots with this bat, yorkers can also be blocked brilliantly. Let's see how successful Hardik, Rahuls become with this bat in the current World Cup.