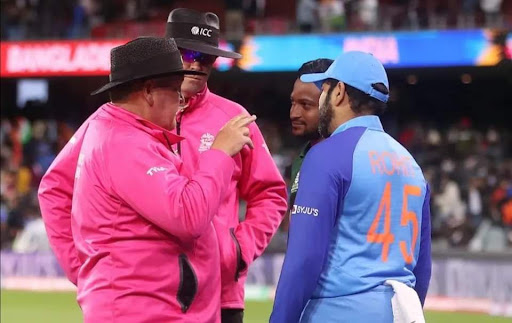 Surpassing Bangladesh – India match, fake throw in discussion
Bangladesh lost by 5 runs against India in a rain interrupted match in Adelaide on Wednesday.
However, Bangladesh was in the driving seat until the rain came. With a target of 185 runs to win, the Tigers collected 66 runs from 7 overs without losing a wicket. However, the scenario of the match completely changed after the rain.
Due to the over cartel, Bangladesh faced a new target of 85 runs from 9 overs. While scoring that run, Shakib Al Hasan lost the match by 5 runs. However, this match has given birth to several controversies. One of which is 'fake throw'. Despite appealing directly to the umpire, Bangladesh did not receive the deserved penalty of 5 runs.
Tiger wicketkeeper Nurul Hasan Sohan opened up about this after the match. In the mixed zone, he said, "The pitch was wet. Everyone saw it. I think there was a fake throw as we were talking. We could have got a 5-run penalty on that. Unfortunately, we didn't get that either."
Bangladesh could not get any benefit despite talking to the umpire several times. When play was stopped due to rain, captain Shakib and technical consultant Sridharan Sriram were seen talking to the umpire. But at that time, there was no sign of satisfaction on their faces. Above all, the fake throw is in the discussion now.