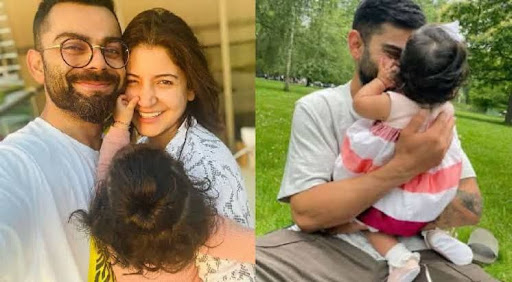 How did Kohli's wife – daughter celebrate his superhuman innings?
How did Kohli's wife – daughter celebrate his superhuman innings?
India got a great win against Pakistan in the first match of Super Twelve. Virat Kohli's aggressive batting smashed the Pakistani cricketers. King Kohli is now floating in praise after winning the team. Bollywood actress Anushka Sharma is also happy with her husband's success even though she is away for the shooting of movie. Unable to contain her joy, the actress started dancing like crazy. One and a half year old daughter Bhamika is also surprised to see her mother dancing like crazy.
After winning the match by defeating Pakistan, Virat's wife expressed her boundless love for Virat. In social media Instagram, she wrote to Virat, " You beauty!! You freaking beauty!! You have brought sooooo much joy in peoples lives tonight and that too on the eve of Diwali! You are a wonderful wonderful man my love. Your grit, determination and belief is mind boggling !! I have just watched the best match of my life I can say and although our daughter is too small to understand why her mother was dancing around and screaming wildly in the room."
Anushka is proud of her husband's success. Referring to her little daughter Bhamika, Anushka added, " One day she will understand that her dad played his best innings that night which followed after a phase that was tough on him but he came out of it stronger and wiser than ever before! So proud of you !! Your strength is contagious."
It should be noted that India lost their rhythm by losing 4 wickets for 31 runs in their first match. But thanks to the pair of Hardik Pandya and Virat Kohli, the situation turned in favor of India. Hardik returned to the dressing room with 40 runs, but Kohli left the field winning the team with an unbeaten 82 runs. After this innings, Kohli is showered with praise.