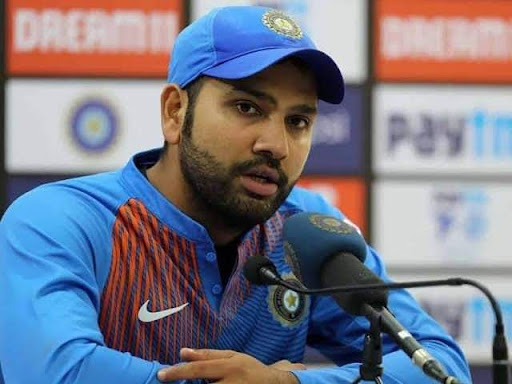 Rohit Sharma tight-lipped on the issue of going to play in Pakistan
Rohit Sharma tight-lipped on the issue of going to play in Pakistan
India will not go to play Asia Cup in Pakistan in 2023 – Pakistan is angry after Jai Shah's comments. PCB has already threatened not to go to India to play ODI World Cup. The war of words between the two countries is not stopping.
Journalists want to know the reaction of Indian captain Rohit Sharma about India going to play Asia Cup in Pakistan. However, the answer to such question
Rohit gave it very skillfully. He said that he is currently busy with the World Cup.
Rohit said, "My focus is on T20 World Cup. Because that is important for us. We are not thinking about what will happen in future. I have no thoughts about it. BCCI will decide. We are only thinking about World Cup matches."
Rohit Sharma's India is in great form in the current World Cup. After defeating arch-rivals Pakistan in the first match, Rohit's team won against the Netherlands in the second match as well. Team India is desperate to win the World Cup after the failure of the last Asia Cup. India is going to face South Africa in the third match. The Indian captain expressed hope to do well in that match as well.
Notably, after winning the series with Australia at home, Team India also won the series with South Africa. Before the two teams meet again in the World Cup, India is much ahead mentally. However, South Africa has sent a message to India by playing brilliantly against Bangladesh. In the end, those who can take the pressure in the 22 yards of the field will smile the smile of victory at the end of the day.