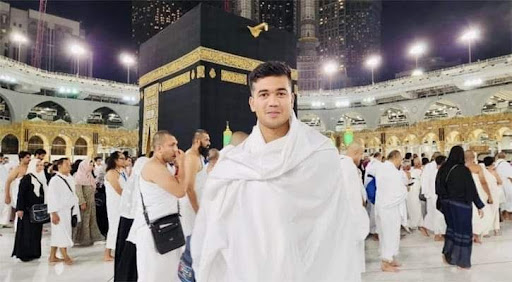 Taskin Ahmed went to perform Umrah before the World Cup
Taskin Ahmed went to perform Umrah before the World Cup
The T20 World Cup is knocking on the door The teams are already preparing for the World Cup. Team Bangladesh also conducted a special camp under Sridharan Sriram.
However, Bangladesh national team pacer Taskin Ahmed went to perform Umrah before the World Cup. He left Dhaka to perform the holy Umrah Hajj. He confirmed this himself.
Taskin made a post on the verified Facebook page. In the picture, he is seen in the holy Mecca in a white dress. He wrote in the caption, " May Allah Ta'ala bless all the Muslim brothers and sisters of the world by repeatedly appearing in His holy Makkah-Madinah and purifying their faith. Amen!"
The Tigers will leave for Dubai on the 22nd as they have international T20 matches against the United Arab Emirates on the 25th and 27th. So Taskin is supposed to return to Dhaka on the 21st after performing Umrah.
Taskin is in the T20 World Cup team. Bangladesh will play a tri-nation series in New Zealand before the T20 World Cup starts next month. Therefore, the Tigers will return home on September 28 and fly to New Zealand on October 1.
Another Bangladeshi cricketer Mahedi Hasan went to perform Umrah before Taskin. However, he is not in the main team of the World Cup. After the failure of the Asia Cup, Bangladesh now aims for the T20 World Cup. Taskin could be the trump card on Australian soil.