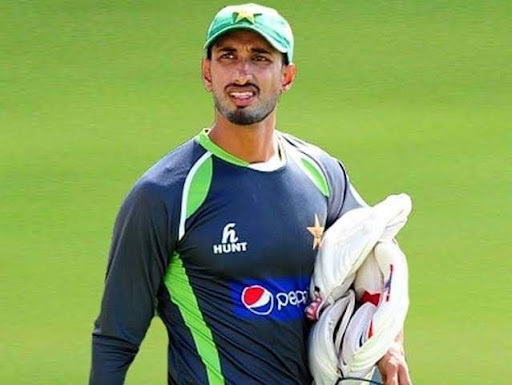 Sister's death changed Shan Masood
Pakistan's batting lineup is showing failure in recent times. Specially the suffering of the middle order is not going away. Which is clear in this year's Asia Cup. That's why Pakistan Cricket Board (PCB) has called Shan Masood in the team for T20 World Cup. This 32-year-old batsman has not yet made his T20 debut despite playing Tests and ODIs for the country.
Meanwhile, Masood is waiting to make his T20 debut against England at home before the World Cup. But in a big event like the World Cup, it's a big challenge for Masood, inexperienced in the T20 International. But the Pakistani batsman said, after the death of his sister, he does not feel any pressure anymore. After that accident, as he has become stronger, his has also returned to form.
After getting a chance in the World Cup team, Masood said in an interview, "I have learnt a lot with time and have grown as a person and player. They are more important things in life than cricket, so I just feel blessed to be doing what I do. My sister's passing away made me look at things differently. I just feel now it is great to be getting a chance to play for your country or your favorite sport and earning from it but there is more to life than success and failure in cricket."
About the pressure of the World Cup, Masood said, "I just think you try to do your best when you get your opportunity and if you can't perform, only you are to be blamed. No one else. I will not blame anyone if I can't make a successful comeback. I can only do my best but result is not in my hands."
Meanwhile, despite not playing international T20, Masood is successful with the bat in the domestic leagues. He also played in the Pakistan Super League (PSL), England's Vitality Blast and the Pakistan National T20 League. Due to which Masood got a place in the World Cup team. But now it's time to see how successful he can be on the international stage.