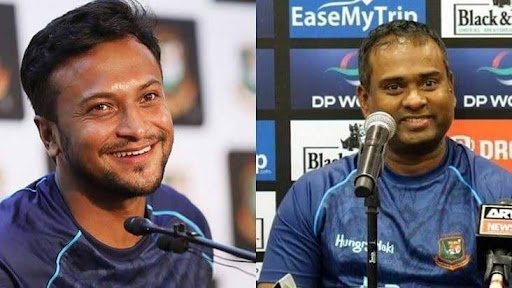 Shakib satisfied with Sriram, wants long time
Shakib satisfied with Sriram, wants long time
Bangladesh is playing relatively well in the ongoing T20 World Cup. Where Sridharan Sriram is working as the technical consultant of the team. This Indian coach, however, took charge of the Tiger team not long ago. However, he has already won the heart of Shakib Al Hasan. As told by the Bangladesh captain himself.
Shakib spoke about Sriram at a press conference ahead of the match against India in Adelaide, Australia. He said, "I think he (Sriram) has been doing well since he came here (in the Bangladesh team). He wants to work with certain plans. He also has a good relationship with the boys."
Talking about the technical consultant, Shakib added, "The way he (Sriram) talks, the boys like it. We have only played a few matches under him. I think he has done a good job with such a young team in such a short time. Hopefully, He will continue to work for Bangladesh. He needs a long time."
It can be noted that Bangladesh Cricket Board (BCB) suddenly relieved the head coach Russell Domingo from his duties before the Asia Cup in the midst of consecutive failures in T20. Sriram was flown out from India soon after that. But officially, although he was made a technical consultant, he is actually the head coach now.