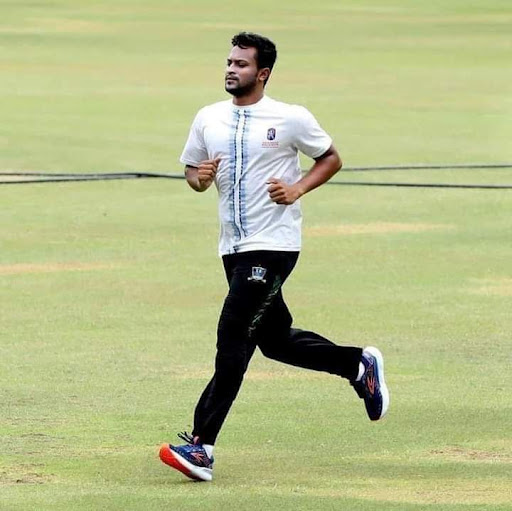 Shakib Al Hasan is ready to take new challenges
Shakib Al Hasan is ready to take new challenges
Wicket-keeper batsman Nurul Hasan Sohan led Bangladesh in the latest T20 series of Zimbabwe tour. However, when Sohan was ruled out due to injury in the second match of the series, Mosaddek Hossain Saikat led in the third match. Mahmudullah Riyad was dropped in the beginning of this series but played in the last match.
This year's Asia Cup of T20 format is going to start in United Arab Emirates from 27th of this month. Then there is the T20 World Cup in Australia again in October. Where Shakib Al Hasan is the captain of Bangladesh. Given the opportunity to lead the team again, Shakib is ready to take on the challenge.
In an interview given to the media, captain Shakib said,
"It is always a matter of pride to be able to represent the country. I am very excited and ready for new challenges."
Meanwhile, former Indian cricketer and current coach Sreedharan Sriram has been appointed as the technical consultant of the Bangladesh team for the Asia Cup and T20 World Cup.
But Shakib refuses to accept that Sriram will change everything overnight. "I don't think there is too much to expect here. Since Sriram has been with a team like Australia for five years and the World Cup is going to be held in Australia, his experience will help us. How much it will help us in the Asia Cup is hard to say," he said.
The Bangladesh captain also said, "Here we all have a responsibility from our respective places. Starting from the Bangladesh Cricket Board, coaching staff, support staff, if we all can work together, then I think, a new journey will begin."
Will Shakib win the challenge? A glimpse may be found in the Asia Cup. But Shakib's target is not the Asia Cup but the T20 World Cup.