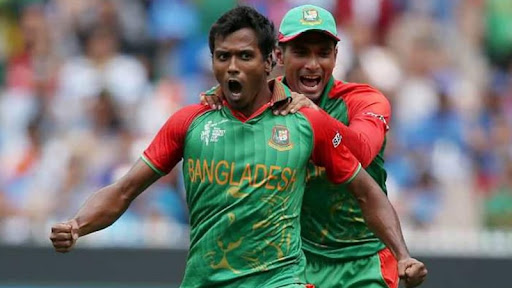 Rubel-Shafiul retire from first-class cricket
On the same day, two star pacers of Bangladesh Rubel Hossain and Shafiul Islam retired from first-class cricket.
They will not be seen in red ball cricket. This has been confirmed by BCB.
On his retirement, Rubel said, "I don't consider myself in Test cricket anymore. That's why there is no point in playing first-class cricket. If a new pacer gets a chance to replace me, his future is likely to be bright."
Shafiul Islam bid farewell to first-class cricket after Rubel. He said, "I have been playing cricket for many years, so there is a body factor. I have considered everything. I am worried that I will get injured if I play Test matches. There is also a fitness factor. I am considering all these. Though I won't play the four-day BCL, I will play the ODI and T20 editions. "
At one time, Rubel was one of the bowling hopes of Team Bangladesh. He is no longer the team's auto choice. At the crowd of Mustafiz, Shariful, Taskin, this once reliable pacer does not get a chance in Team Bangladesh.
Rubel made his first-class cricket debut for Khulna Division in 2007. He played 60 first-class cricket matches in his 15-year career. He took 97 wickets. Besides, in 2009, he made his Test debut in the Bangladesh jersey. He last played a Test against Pakistan in 2020.
On the other hand, Shafiul is no longer in the plan of the team management of Bangladesh. Shafiul played 62 first-class cricket matches. He took 164 wickets.
Many have wished them well after their retirement from first-class cricket.