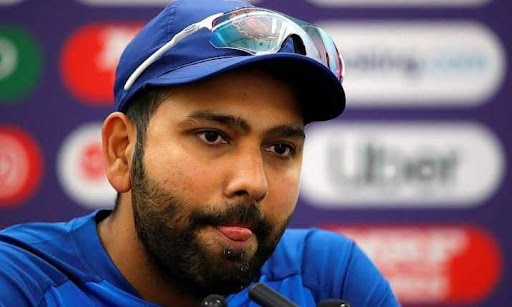 Rohit Sharma injured in practice; India worried about semi-final
Rohit Sharma injured in practice; India worried about semi-final
India is playing showing prowess so far in the ongoing T20 World Cup. Rohit Sharma has won all the remaining matches except the match against South Africa in the group stage. They also confirmed the semi-final by becoming the group champion. Although Rohit is still not worry free. The Indian captain is thinking about the match against England.
At the press conference, Rohit said, "The most important thing is to adapt to the weather. We have to adapt to the environment quickly. We have played a match here (Adelaide) before. Still can't be sure. England is a tough opponent. Hopefully, it will be a great fight."
Meanwhile, the cause of worry in the Indian camp is the injury of Indian captain Rohit Sharma. A ball from throw-down specialist Raghu Raghavendra hit Rohit in practice. Then Rohit left the net. He sat for some time with ice in his hands. Team India has not officially announced anything on Rohit's injury.
Meanwhile, Rohit is focusing on the semi without thinking about the finals. He said in the press conference about the team's plans, "We have to look at the line-length in our bowling. Because, in Adelaide, the boundary on both sides is a little short. The front and the back are long. We have to look at that. We have to play with the field advantage."
The Indian captain wants Suryakumar Yadav as a betting horse in the semi-final. Who dropped into the middle order and played a devastating innings of 61 runs off just 25 balls against Zimbabwe. Rohit also said, "When Suryakumar is at the crease, India's dugout is safe". The Indian captain wants continuity with Surya's bat in the upcoming matches as well.