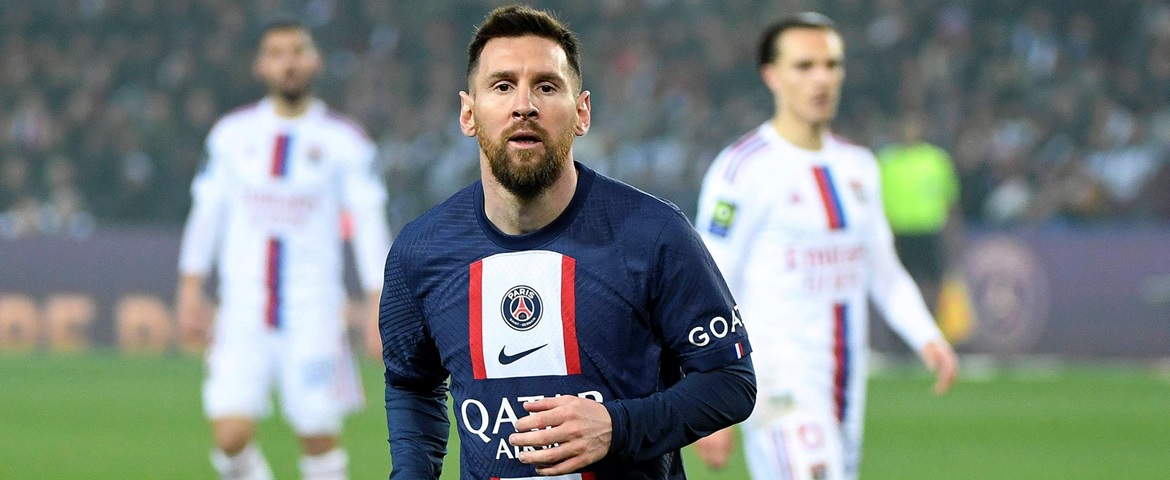 PSG will refocus following Lionel Messi's impending departure
With Lionel Messi's likely upcoming departure from Paris Saint-Germain, the era of extravagance at the French football team may be coming to an end.
The legendary Argentine's departure at the end of the current campaign could be just as momentous as the slew of superstar additions made since Qatari money made PSG one of the richest teams in the world. If neither party has a sudden change of heart before the end of his current contract in a few weeks, Messi is expected to go.
While that sets the path for the seven-time Ballon d'Or winner to reportedly earn $400 million a year in Saudi Arabia, it also provides PSG the option to change course from a plan that hasn't exactly worked out in favour of fostering homegrown talent. With Zlatan Ibrahimovic, Kylian Mbappe, Neymar, and Messi among its star players, PSG has dominated French football since being acquired by Qatar Sports Investments in 2011. The Champions League, the top honour in European club football, has yet to be won by the team.
After consecutive round-of-16 exits over the previous two seasons, PSG is actually getting further away from the title it most desires. The club has been eliminated at that level of the competition in five of the last seven seasons despite having a roster full with superstar quality, and it has only ever made it to the final once in its history, in 2020. That cannot be changed, not even by Messi, Mbappe, and Neymar's ideal team.
While Messi's departure appears to have clarified matters, it appears that the strategy change to concentrate on youthful players began last year. A cutting-edge training facility in Poissy is almost finished and will serve as a foundation to develop the best young talents France has to offer.
However, Kylian Mbappe, possibly the greatest talent of them all, is at the centre of this new vision. Given that Neymar doesn't seem to suit the club's model, this raises concerns about the Brazilian's future. It might possibly be the reason for Messi's departure.
The recent World Cup champion's stint at PSG is coming to an end after he was fined and suspended for travelling to Saudi Arabia without permission, but his move from Barcelona is still regarded as a success.
Messi's first year with the French club is thought to have brought PSG a profit of roughly $11 million through business deals.
PSG president Nasser Al Khelaifi can be proud of having, albeit briefly, brought together a variety of the sport's finest personalities. The emphasis is now shifting from "bling" to more locally produced talent. PSG hopes to capitalise on the fact that France has historically produced some of the best soccer players, with Kylian Mbappe being the most recent.
France won the World Cup in 2018 and fell to Messi-led Argentina in the championship match the year before on penalties. The only member of PSG to start for France in that final in Qatar was Mbappe.
Young French players with the most promise have instead chosen to join European teams like Real Madrid (Aurelien Tchouameni, Eduardo Camavinga), Barcelona (Ousmane Dembele, Jules Kounde), and Bayern Munich (Kingsley Coman, Dayot Upamecano).
Coman, who developed at PSG, scored the winning goal as Bayern eliminated PSG from the Champions League this year.
Christopher Nkunku, a forward for Leipzig who will likely join Chelsea in the offseason, was also at PSG. Likewise, Bayer Leverkusen winger Moussa Diaby, a representative of France, was. The departure of Messi and perhaps Neymar from PSG will bring the French club one step closer to its goal of winning the European Cup.