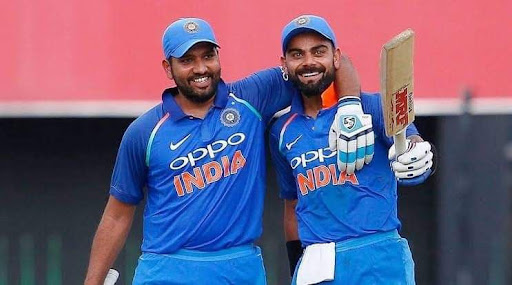 Kohli-Rohit closes to record in the World Cup
Kohli-Rohit closes to record in the World Cup
The T20 World Cup is knocking on the door. While the qualifiers begin on October 16, the main battle of the World Cup will begin on October 22 with a match between hosts Australia and New Zealand. But before that, various calculations have started. The bat-ball performance of the players is also being discussed.
In the list of highest run scorers in T20 World Cup history, Mahela Jayawardene is at the top so far. This former Sri Lankan is the only batsman to score a thousand runs. From 2007 to 2014, Jayawardene scored a total of 1016 runs from 31 matches. 1 century and 6 fifties.
The second and third among the top five run scorers in World Cup history have also retired.
From 2007 to 2021, West Indies' Chris Gayle scored 965 runs in 33 matches. Besides, another Sri Lankan Tillakaratne Dilshan who played a total of 35 matches from 2007 to 2016 has 897 runs with his bat.
India's Rohit Sharma and Virat Kohli are fourth and fifth in the top five. Rohit's runs are 847 from 33 matches. On the other hand, Kohli has played only 21 matches to score 845 runs. The difference between their runs is only 2! Among the top five run scorers, only these two will play in this year's T20 World Cup.
The difference in runs between Rohit and Jayawardene is now 169. On the other hand, Virat Kohli is behind with 171 runs. Meanwhile, if there is no injury problem in this World Cup, these two Indians will get a chance to play 5 matches each in the first stage. If they go to the semi-final or final, that number will increase. As a result, they should surpass Jayawardene.
But the interesting thing is that cricket is no longer calculated by statistics. That's why David Warner can fight outside the syllabus. Currently in sixth position with 762 runs, the Aussie opener needs 255 runs to overtake Jayawardene. It won't be surprising if in-form Warner surpasses Jayawardene.