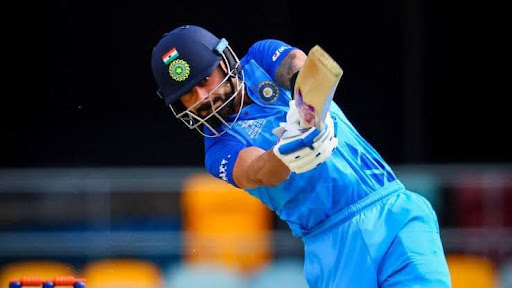 Kohli does not watch his batting videos
Kohli does not watch his batting videos
Virat Kohli's bat has not smiled for a long time. And that's why the whole cricket world is in an uproar. The Indian batsman has seen the light after removing the black cloud of that darkness. After making a grand comeback in the Asia Cup last year, Kohli is enjoying the World Cup this time. And as always, the best batsman of the time is floating in the tide of praise.
After playing an unbeaten innings of 82 against Pakistan in India's first World Cup match in Australia; in the next match against the Netherlands, Kohli won the match by playing an innings of 62 runs. After that, when asked about the secret behind the success, the former Indian captain said in an interview that it is possible to perform only if you are mentally strong by preparing according to the wicket and conditions. For this reason, he does not see the need to prepare by watching videos.
Kohli said, "I don't like watching videos. I like practicing in the nets. After playing a few balls, you can understand what changes are needed in batting. You have to go to the place and practice and prepare. Pace and bounce of the ball in Australia increases mental pressure. The game is all about mentality."
Cricket lovers are seeing the old Kohli in this World Cup. Aggression on the field, monstrous appearance with the bat. Moreover, the Indian star has become unstoppable by performing unbeaten in both matches and winning the team. Former cricketers highly praised him. Pakistani stars are not left out of the list.