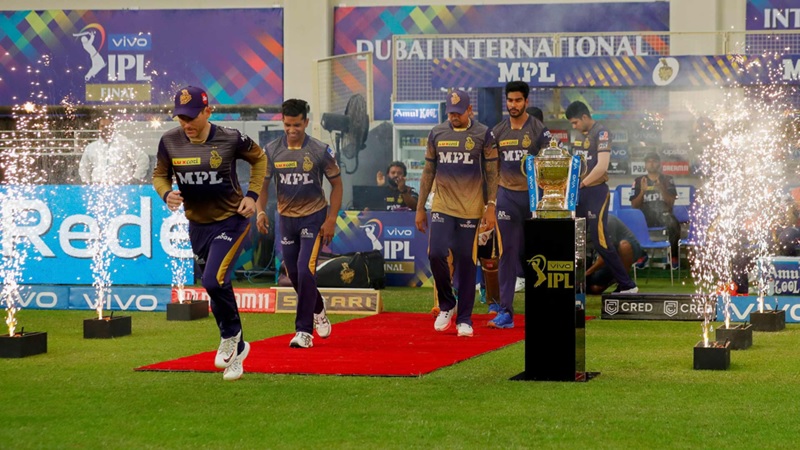 IPL 2022: Kolkata Knight Riders (KKR) SWOT Analysis and Schedule
Kolkata Knight Riders were one of the teams that made some extraordinarily clever and unusual purchases at the IPL 2022 mega auction earlier this month. After saying goodbye to some of their more experienced players, such as Dinesh Karthik and Eoin Morgan, KKR signed the dynamic batsman Shreyas Iyer for INR 12.25 crore, senior Test batsman Ajinkya Rahane for INR 1 crore, England white-ball specialist Sam Billings for INR 2 crore, and one of the most promising domestic talents Sheldon Jackson for INR 60 lakh, to name a few.
Similarly, Kolkata made an impression on the first day of the two-day event in Bengaluru by making sure they covered all of their bases. They also repurchased some of their older players, such as Australian Test captain Pat Cummins for INR 7.25 crore, middle-order batsman Nitish Rana for INR 8 crore, and promising bowler Shivam Mavi for INR 7.25 crore, to establish a solid foundation as the franchise aims to carry on its heritage.
---
Kolkata Knight Riders squad for IPL 2022:
Shreyas Iyer, Andre Russell, Sunil Narine, Sam Billings, Alex Hales, Mohammad Nabi, Pat Cummins, Varun Chakravarthy, Venkatesh Iyer, Nitish Rana, Shivam Mavi, Sheldon Jackson, Ajinkya Rahane, Rinku Singh, Anukul Roy, Rasikh Dar, Baba Indrajith, Chamika Karunaratne, Abhijeet Tomar, Pratham Singh, Ashok Sharma, Tim Southee, Ramesh Kumar, Umesh Yadav, Aman Khan
---
Kolkata Knight Riders SWOT analysis IPL 2022 :
Strengths – Shreyas Iyer as KKR new captain

The Kolkata Knight Riders named Shreyas Iyer their new captain, only days after the IPL 2022 super auction ended. Eoin Morgan will hand over the reins to him. Morgan, who was promoted to captain in the second half of IPL 2020, led KKR to the finals last season, but his batsmanship was poor, and he was dismissed by the team, with no takers this time around.
Iyer has extensive IPL captaincy experience, having guided the Delhi Capitals to their first playoffs in 2019 following the 2012 season and to their first final in 2020, when a strong Mumbai Indians defeated them. Iyer left DC because it became evident that Rishabh Pant will be their first-choice captain in the IPL 2022 season.
KKR wanted to resolve their captaincy issues permanently before the significant auction, and they have done so with the appointment of Shreyas Iyer. It remains to be seen whether Iyer's expertise as a leader will propel the franchise to new heights this season.
Weakness – Lack of wicketkeeper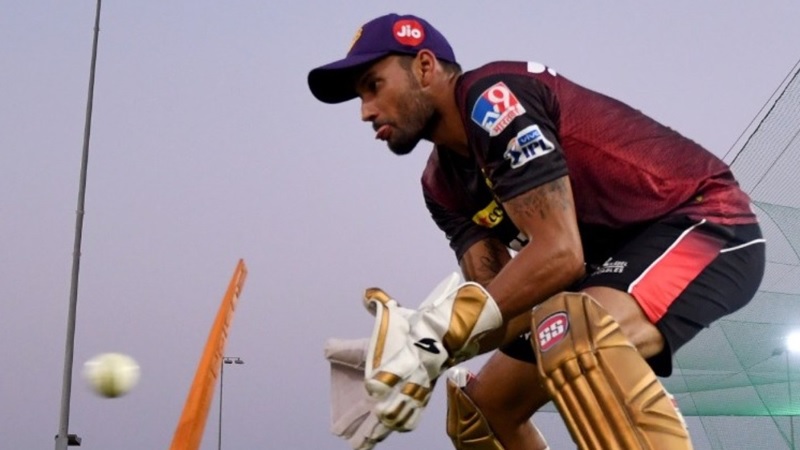 The Kolkata Knight Riders were without a backup wicket keeper after the release of Dinesh Karthik, but now they have two after the end of the IPL 2022 big auction. Sheldon Jackson is one, while Sam Billings is the other. Sadly, neither of them could be considered a first-choice goalkeeper.
Jackson, who plays domestic cricket for Saurashtra, has yet to earn a cap. On the other hand, Billings is a backup wicketkeeper, and with Jonny Bairstow and Jos Buttler in England, the team haven't had much of a chance to impress.
With no other solid possibilities, a shortage of an experienced first-choice stumper could hinder the Kolkata-based franchise in the 2022 edition.
Opportunity – Alex Hales can ensure brisk starts for KKR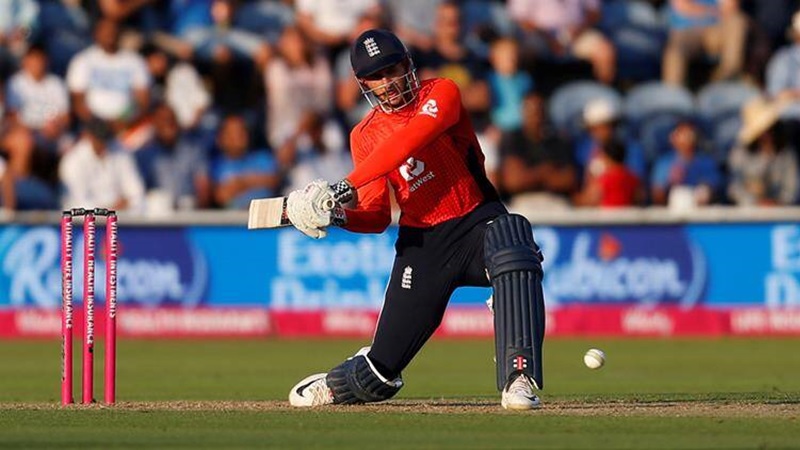 In terms of T20 cricket, Alex Hales is in the prime of his career. At the IPL 2022 auction, he was expected to draw large offers, but no team put their faith in him. The Kolkata Knight Riders scored a bargain by purchasing him for INR 1.5 crore, and on paper, they have made an excellent investment.
Working in concert with another dangerous opening batter, Venkatesh Iyer, the explosive English opener is set to go after the opposition bowlers right from the start. Hales and Iyer can help Kolkata get out to a fast start, whether they're setting goals or chasing them down.
KKR will be confident that they have a stable opening duo with skipper Shreyas Iyer at number three now that Hales has joined their club, and they appear to have one of the finest top-orders in the league.
Threats – Injury problems of KKR players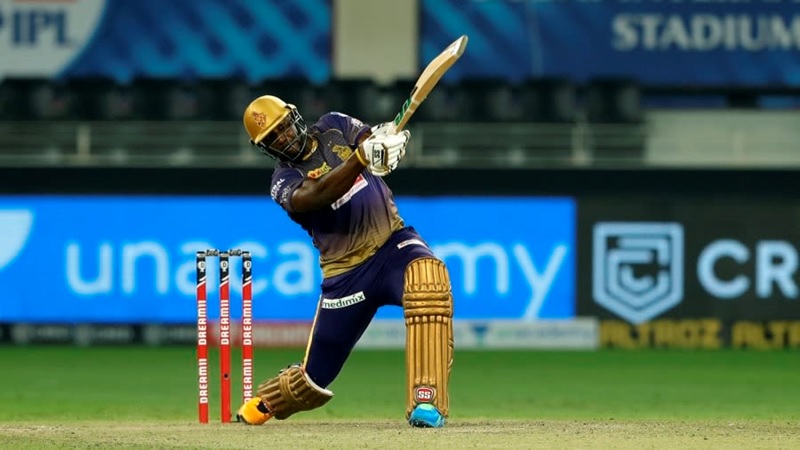 While the two-time champions have a well-balanced squad for IPL 2022, injury fears for some of their key players may put them in jeopardy if they don't have the appropriate substitutes. Andre Russell, a Caribbean power hitter, and Sunil Narine and Varun Chakravarthy, two mystery spinners, are among them. All of these superstars are dealing with injuries.
Russell's injury could strain the middle order, particularly in the middle and death overs. However, if both Narine and Chakravarthy are injured at the same time, it will harm the entire spin department throughout the tournament, potentially halting their development.
The past champions will hope that all three of their key players stay healthy and available throughout the season as they attempt to win their third IPL title after falling short last year.
---
Kolkata Knight Riders schedule in IPL 2022
The Kolkata Knight Riders (KKR), who produced a fantastic comeback in the second leg of the 2021 edition in the United Arab Emirates, will play CSK in a rematch of the 2021 final in the first match of the 2022 season.
After last year's final-hurdle heartbreak, the Knight Riders will be led by new skipper Shreyas Iyer and will be aiming for their third title.
| | | | | | | |
| --- | --- | --- | --- | --- | --- | --- |
| Match | Day | Date | Match | Time (IST) | Time (BDT) | Venue |
| 1 | Sat | 26 Mar  | CSK vs KKR | 19:30 | 20:00 | Wankhede Stadium |
| 6 | Wed | 30 Mar  | RCB vs KKR | 19:30 | 20:00 | DY Patil Stadium |
| 8 | Fri | 1 Apr  | KKR vs PBKS | 19:30 | 20:00 | Wankhede Stadium |
| 14 | Wed | 6 Apr  | KKR vs MI | 19:30 | 20:00 | MCA Stadium, Pune |
| 19 | Sun | 10 Apr  | KKR vs DC | 15:30 | 16:00 | Brabourne – CCI |
| 25 | Fri | 15 Apr  | SRH vs KKR | 19:30 | 20:00 | Brabourne – CCI |
| 30 | Mon | 18 Apr  | RR vs KKR | 19:30 | 20:00 | Brabourne – CCI |
| 35 | Sat | 23 Apr  | KKR vs GJ | 15:30 | 16:00 | DY Patil Stadium |
| 41 | Thu | 28 Apr  | DC vs KKR | 19:30 | 20:00 | Wankhede Stadium |
| 47 | Mon | 2 May  | KKR vs RR | 19:30 | 20:00 | Wankhede Stadium |
| 53 | Sat | 7 May  | LSG vs KKR | 15:30 | 16:00 | MCA Stadium, Pune |
| 56 | Mon | 9 May  | MI vs KKR | 19:30 | 20:00 | DY Patil Stadium |
| 61 | Sat | 14 May  | KKR vs SRH | 19:30 | 20:00 | MCA Stadium, Pune |
| 66 | Wed | 18 May  | KKR vs LSG | 19:30 | 20:00 | DY Patil Stadium |
Check Out the Full IPL 2022 Schedule here.