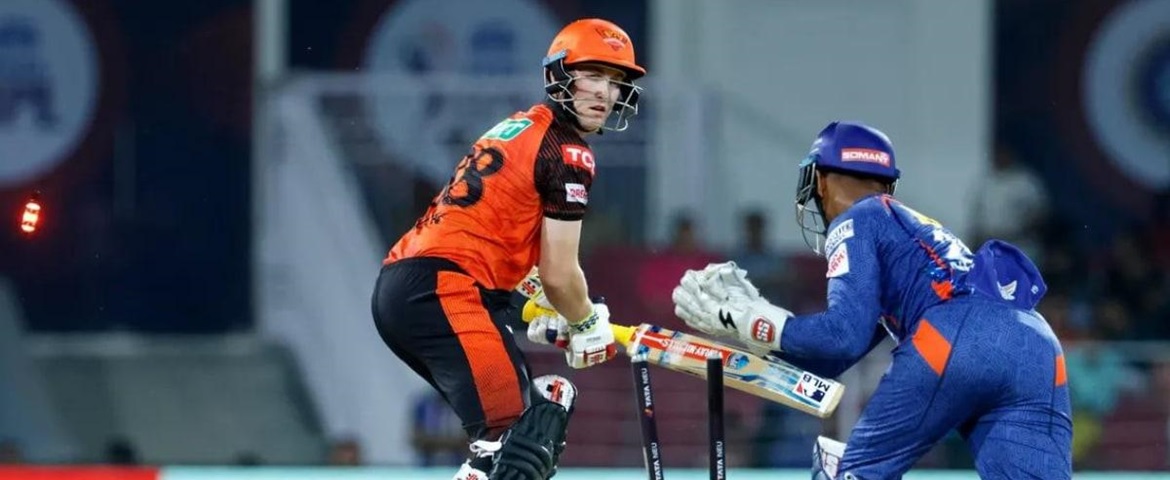 Harry Brook faces challenges to establish himself in IPL
Harry Brook, the talented English batter, made headlines during the IPL auction when he was bought for a staggering INR 13.25 crore by Sunrisers Hyderabad. His impressive performances in Test cricket, including centuries in challenging conditions in Pakistan and New Zealand, had captured the attention of cricket enthusiasts worldwide. It was believed that Brook's ability to hit good balls for boundaries and adapt to different conditions made him an exciting prospect for the IPL.
However, Brook's journey in the IPL hasn't gone as expected. Despite his immense potential, he has struggled to make a significant impact in the tournament. His highest score so far has been a mere 13 runs at his home ground. The challenge for Brook lies in the vastly different conditions he encounters in India compared to his previous successes abroad.
Brook's success in Pakistan and New Zealand came on pitches that suited his style of play. He excelled on flat tracks in Pakistan and coped with the pace and bounce in New Zealand. However, the slow and low conditions in India have posed a new set of challenges for him. His muscle memory, developed by playing on pitches where the ball comes onto the bat, has caused him to commit too early and lose his shape on slower surfaces.
Recognizing the need to optimize Brook's performance, Sunrisers Hyderabad decided to promote him to the opening position. This move was aimed at giving him a better chance of encountering deliveries that come onto the bat. The strategy worked temporarily, as Brook had a memorable innings at Eden Gardens. However, apart from that particular match, he has struggled to make a significant impact, scoring only 63 runs in 73 balls with seven fours and no sixes.
It is not uncommon for overseas players, especially those new to the IPL, to face difficulties in adapting to the conditions. Brook's experience is reminiscent of Eoin Morgan and Aaron Finch, both accomplished cricketers who initially struggled in their first IPL seasons. The drastic change in conditions and the pressure to perform immediately can be overwhelming for players accustomed to different playing environments.
While the onus is on Brook to improve his performance, it is worth questioning whether his team placed too much responsibility on his shoulders. His high price tag automatically brought scrutiny and expectations. Furthermore, his teammates were often shuffled around the batting order to accommodate him, adding an additional layer of pressure.
Looking at another Sunrisers player, Abhishek Sharma, we see a contrasting situation. Sharma was acquired for INR 6.5 crore in the previous season and repaid the team's faith by finishing as their highest scorer. However, despite his success, Sharma has not been given a fixed batting position in the current season. The team's coach, Brian Lara, believes that Sharma's left-handedness provides an advantage in the middle order, leading to his varied placements in the batting order.
In conclusion, Harry Brook's journey in the IPL has been filled with challenges and unmet expectations. While his performances in Test cricket showcased his talent and ability to adapt, the unique conditions in India have presented new hurdles. It is crucial for Brook to adjust his game and find a way to succeed in these conditions. Additionally, the team's management should carefully consider the pressure placed on players and ensure that their expectations align with the reality of the IPL environment. With the right support and adjustments, Brook has the potential to thrive and make a mark in future IPL seasons.