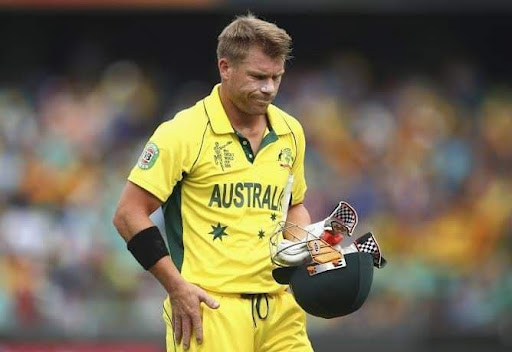 10/20 David Warner uncertain, yet optimistic Finch
David Warner uncertain, yet optimistic Finch
This year's T20 World Cup has already started in Australia. The current champions will enter the field with the highest strength team in the mission to retain the title at home.
The best player of the World Cup, David Warner, is also in the team.
But before going on the field, tension arises in the Australian dressing room. Uncertainty has arisen with the availability of this batsman, one of the best in the team. Australia's captain Finch is worried about this.
Australia face England in their last home series before the World Cup. Warner suffered a head injury while fielding in that series. He immediately left the field with physio. But later, the left-handed opener came to the field again with the bat.
Meanwhile, Aaron Finch said about Warner's fielding in the warm-up match against India, 'It seems that Warner can play against New Zealand. Not sure about getting him against India (warmup match). I think he was okay the day after he hit his head and then the following day, his neck got really sore and stiff. We are waiting for him. I will decide after seeing his condition."
However, if Warner becomes fit, will he get chance in the eleven, Aussie Skipper said, "Warner will play when he becomes fit. There is no situation to tell right now. We want to keep him careful. Experienced players know how to prepare for a tournament. It is not very important to play a match or not."
Note that Aussie's first match in the World Cup is on October 22. There's still about a week left. If Warner becomes fit before then, the captain will have less to worry about. Because, the main plan of the team's batting lineup is arranged around this opener. And who knows, Warner in rhythm can be Aussie's trump card this time like last T20 World Cup.